This year, the Wheeler Institute for Business and Development sponsored the ACCEL Awards, an annual business start-up contest organised by the London Business School's Africa Club in collaboration with the Club Alumni and Corporate Partners including FTSE 100 companies, venture capital firms, entrepreneurship incubators and media companies. The LBS Africa Club and the ACCEL Awards aim to provide promising African start-ups with an international platform to promote their ideas, brands and businesses.
Maheva Eholie – Chair of the Accel Awards 2021 organising committee, Strategy Manager of Zoopla UK, and LBS MiM 2013 alumna – opened the virtual event by painting a picture of Africa's economy. Despite the pandemic, the volume of deals in the VC tech space in Africa has grown by 44%. Recent successes – like the unicorn Flutterwave – have inspired a new generation of entrepreneurs to find tech-enabled solutions. It was noted that success stories and newcomers are popping up across the continent, however, they still face a host of barriers including, limited access to capital, a lack of expertise and guidance, and availability of partners. The ACCEL Awards aim to bridge these access gaps. Participants receive valuable mentoring from London Business School and partnering firms, along with the opportunity to win cash prizes, international visibility with top organisations, and an unparalleled business network with professionals and partner organisations.
Between 200-300 applications were received from more than 25 countries covering a wide range of industries. The first round in March selected five shortlisted entrepreneurs who were each paired with an LBS student and received mentoring. After the final review round, the top three finalists were selected in April to pitch at the Africa Business Summit on 8 May.
The distinguished panel of judges:
Nick Hughes OBE, founder of 4RDigital, Wheeler Institute Executive Fellow, M-Kopa, and formerly M-Pesa (Vodafone)

Recognised for "innovation in Africa" in Queen's birthday honours list

Nathalie Akon Gabala, Regional Director Western, Central and Northern Africa at Mastercard Foundation

Named as one of the 100 most influential women in Africa by Avance Media in the 2020 ranking

Rajal Upadhyaya, Founding partner of Catalyst Principal Partners (Eastern African focused mid-market private equity fund)

Holding non-executive board roles in several businesses in Kenya and Tanzania
The judging criteria includes five components: originality / novelty of idea, attractiveness of market (size and growth), strength of the competitive advantage, attractiveness of the business model, and robustness of the team.
The 2021 finalists
Sanaa Space: Revolutionising the art world
Of the $68 billion of artwork sold globally in 2018, only $6 billion of art was sold in Africa and South America, due to several reasons. For starters, sale of art often go through informal channels, and is therefore not tracked. Second, the average price of original art work is over $5000, making it unaffordable, for most individuals and businesses. This also translates to diminished and unstable revenue for artists.
Sanaa Space aims to solve this as the affordable online art marketplace in Kenya. From just $20/month, businesses and individuals can have the flexibility to buy, swap or return original artwork by talented local artists. There are many attractive features to this business model. For the artists, it creates a stable stream of income from subscription fees. The business is able to lock in artists with exclusivity contracts of three – six months. For the customers, they get quality original artwork for a fraction of what they would pay if buying up-front as opposed to the subscription model. In B2C, affordability is the most important consideration, not only is this model affordable, all the subscription payment goes towards ownership at the end.
They are currently the only art subscription marketplace on the continent. The team's mission is to economically empower local artists by democratising art ownership for everyone.
About the co-founder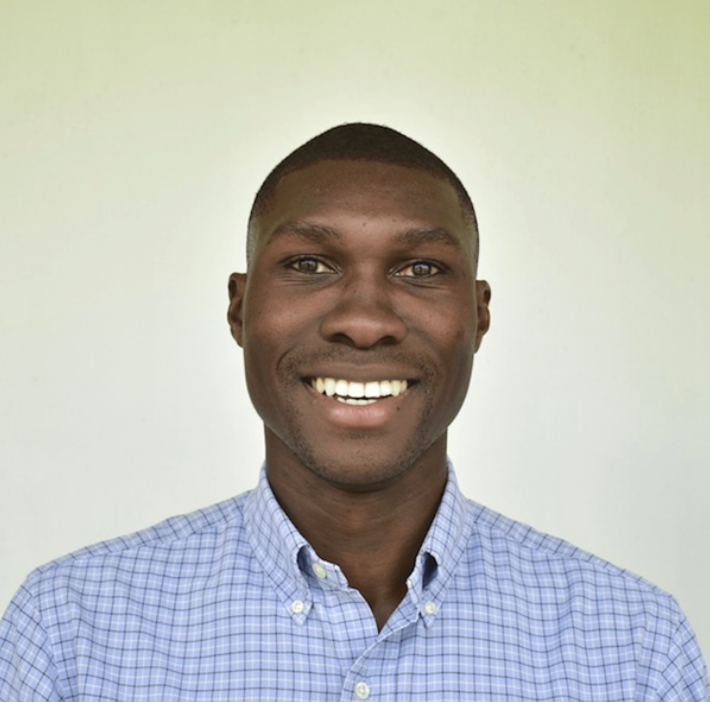 Sanaa Space's Co-founder Mainza Moono has a BA. in Economics from Ohio Wesleyan University. His experience is diverse, upon graduating, he worked as Investment Analyst for Makena Capital Management in San Francisco Bay Area. He then spent a year as Growth and Strategy Associate for the African Leadership University, working directly with the Founder and the CFO to raise ALU's Series B round. Currently, Mainza is working as a Regional Business Analyst at Raxio Data Centre in Nairobi.
ERA: Reimagining how emergency care can be delivered
Emergency Response Africa (ERA) aims to provide reliable medical emergency care within 10 minutes by building the largest network of First Responders, emergency vehicles, and hospitals. ERA trains First Responders in the community and leverage alternative forms of transportation using motorcycles and tricycles to provide initial care. They are also partners with hospitals and ambulances to transport patients to the right hospital when needed. The subscription model means emergency care is provided without having to pay at the point of need and there are a range of plans available to suit individual and corporate needs.
Subscription plans average $65, meaning the break-even number of subscribers is 12000 and they expect to reach this by 2023. On the supply side with the First Responders, ERA is onboarding licensed medical professionals and providing them with extra training to be able to give the emergency services needed. Risks to the organisation is hedged with insurance and there's no limit to how many First Responders they can bring to the network given they are paid for each response they go on.
On the ground, the service was launched in Lagos, Nigeria in March as a subscription model, and they have been targeting communities and insurance companies as the best way to reach people. The results speak volumes, in the short months that has passed, ERA has already responded to 30 emergency requests. They have been able to scale quickly due to the network approach and technology and funding from ACCEL Awards will help build up existing technology and create marketing campaigns.
About the co-founder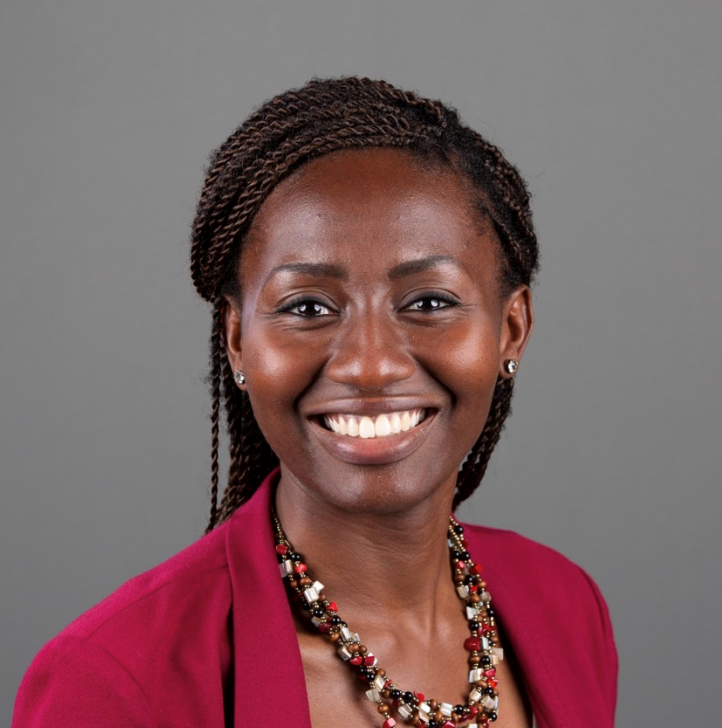 ERA's Co-founder Folake Owodunni has a BSc. in Biology from the University of Oregon, and Masters in Global Health & Development from University College London, and is pursuing a Master in Business Entrepreneurship & Technology (MBET) at the University of Waterloo. She is a Certified First Aid & CPR Instructor with the Canadian Life Saving Society, and First Responder with Red Cross. She has over 10 years of experience working in healthcare, management consulting and non-profits in Nigeria, Canada, and the United States.

Her son receiving emergency care while in Canada influenced Folake's raison d'etre for ERA, The emergency responders arrived quickly for her son, but she felt that if they had been in Nigeria the situation would have been much different.
Kippa: Reinventing book keeping
Africa has 200 million small businesses. Large and small businesses have the same book-keeping needs, but it's often more challenging for small businesses because they may not have the resources or expertise to devote to this. For these small businesses, around 40% of transactions are on credit, meaning it is often a challenge to keep track of loans. Similarly, they may face difficulties keeping track of sales to customers and expenses of employees.
Kippa is a book-keeping mobile app aiming to make it easier for small businesses to track and analyse transactions including credit, expenses, and sales by bringing financial records online. While there is a wide assortment of accounting tools in the market, traditional tools do not work in this context. Kippa has been able to differentiate their offering and tailor it for the Nigerian market. The market specific nuances, usability, and literary level considerations fed into the business model to create a product that would be best fit for the region. There is a cultural aspect to consider as well, where asking to be paid back is seen as taboo in most parts of the continent. With Kippa, businesses can get 3x faster repayment on debt outstanding.
On the ground, Kippa is live with a pilot involving 400 businesses and accumulating $4.4 million in transactions every week. There's a further 80,000 businesses signed up on the waitlist and this number is growing by 20% every week. The growth potential is immense. In terms of revenue model, to scale quickly, a free product needed to be offered, but additional services like business administration, tax filing, and access to digital marketing are provided for extra fee, creating a Freemium model that Kippa is currently testing as part of the pilot.
About the co-founder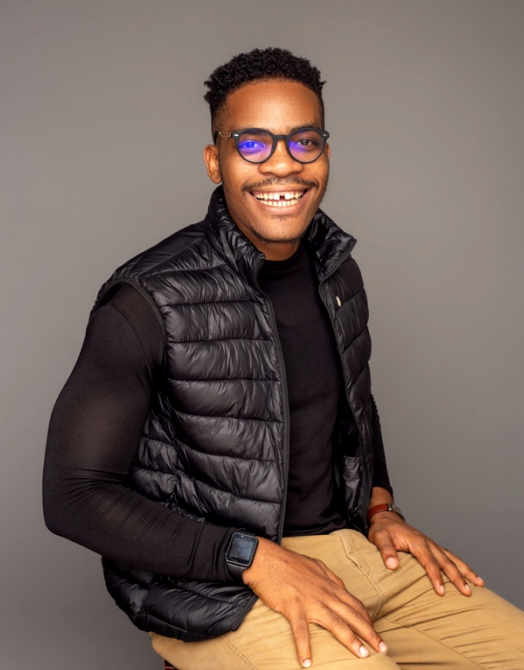 Kennedy Ekezie worked at Tiktok as one of three Africans in its 10,000 person HQ in Beijing. Kennedy led user acquisition and growth for Tiktok's expansion to Africa. He has been awarded personally by Queen Elizabeth II as a Queens Young Leader for his work.
The Winner
First place was awarded to ERA, second place to Kippa, and third place to Sanaa Space.
---
The ACCEL Awards is an annual business start-up contest organised by the London Business School's Africa Club in collaboration with the Club Alumni and Corporate Partners including FTSE 100 companies, venture capital firms, entrepreneurship incubators and media companies.
The Africa Club is a student-run club at London Business School. We exist to promote engagement on Africa within the school and with the broader business community, either in London, Africa or globally. Our members are individuals who have either worked in Africa or have cultural or professional interests in the continent.
---
Ina Liu (MBA 2021) is Co-President of the Women in Business Club and VP of Events for the Impact Consulting Club at London Business School. Prior to LBS, Ina studied business at Wharton, University of Pennsylvania and was a project leader with the Government of Canada. Ina completed her MBA summer internship with Bain in their Boston office. Ina is an intern for the Wheeler Institute, contributing to the creation of content that amplifies the role of business in improving lives.