Aasha means "hope" in Hindi – this was one of the first things Emil Kichukov (MFA2020) and Fanni Luca Szente (MiM2020) (your co-authors) learned when we were introduced to Project Aasha. We must hand it to the founders; and the name fits perfectly. Through the Project Aasha impact consulting projects, Early Career Students have the possibility to bring hope and positive impact through working with social entrepreneurs in India. This is what inspired us to lead the Project last academic year and how we hope to inspire you to be involved in the future.
In the next few weeks, we plan to share three blogs about our experience, starting with this one to give you an insight into what Project Aasha does.
Project Aasha founders Julia Metzner and Patrick Plikat (MiM 2018) wanted to discover more about the social impact sector during their studies. Through the LBS network, the two connected with alumna and Head of Global Action on Poverty at Head Held High, Manisha Dahad (MBA97). Head Held High is an accelerator programme for social entrepreneurs and activists in India. With the help of the Student-led Learning team, Julia and Patrick established Project Aasha.
One of the special features of Project Aasha is that it is led and run by and for Early Career students. Each year new student leaders take ownership of the Project (last academic year it was Emil and me). As leaders we are then responsible for all aspects of the project from working with partners, selecting projects to recruiting teams of Early Career students. Each Early Career team uses their business knowledge and skills to help an Indian start-up (a Changemaker).
So, who are those Changemakers and what are they doing? They are small entrepreneurs focused on creating a positive social impact in their immediate surroundings – whether through decreasing the drop-out rate of school-aged children, educating people about efficient waste management, or supporting individual artisans preserving their traditional arts and crafts.
The support that the students can provide is just as diverse. In this year's iteration teams worked on marketing strategy, a funding pitch deck, and short-term survival planning for a retailer hit by the COVID-19 pandemic. Therefore, these projects provide an excellent opportunity for students to apply the skills and knowledge taught in the classroom, while learning about the specifics of doing business in a developing economy.
Another unique aspect of the project is that students can experience the impact they are making in-person. With Wheeler Institute's support, participants engage in field work in India to work hand-in-hand with the Changemaker to make the most out of the project.
The Project concludes with an exciting event on LBS's campus where teams present their work and impact to the various stakeholders, followed by drinks and relaxed conversations.
Project Aasha runs in the Spring and Summer Terms with recruitment of the leaders kicking off in the Autumn term. Are you interested in getting involved this coming academic year? Contact Jon Conradi (jconradi@london.edu) to learn more about Project Aasha and other Student-led learning initiatives.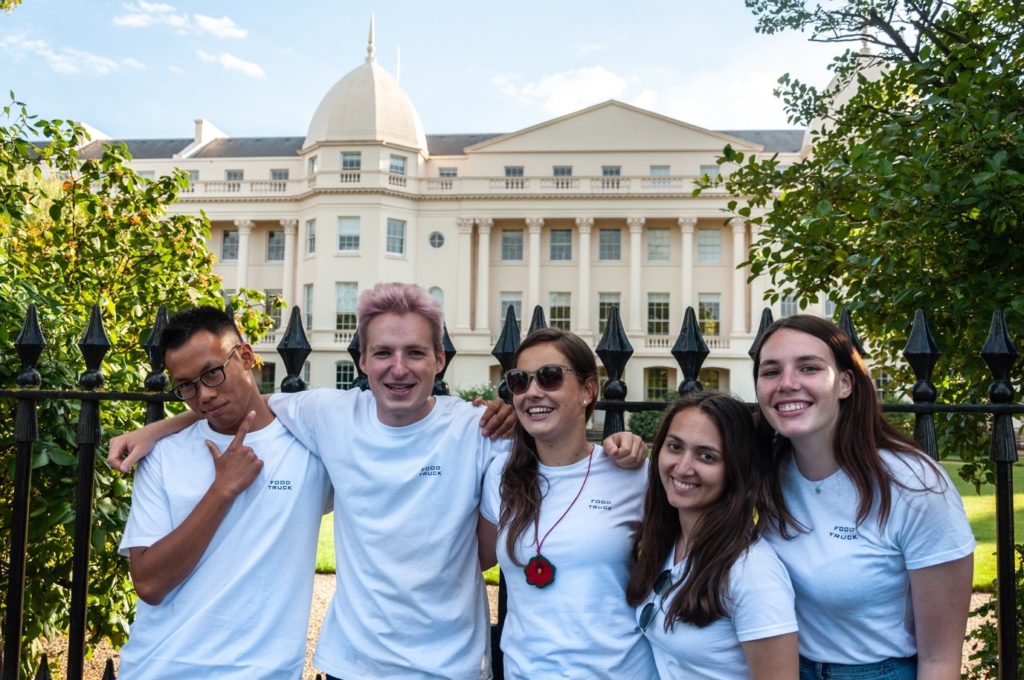 ---
The Wheeler Institute is inspired by the purpose and passion of our students who are focused on applying innovative thinking in the area of business for development. We seek collaborations with student clubs and initiatives that have the potential to evolve how we think about business.
Project Aasha is a social entrepreneurship project led by our Early Career students focussed on the strategy and implementation challenges of addressing poverty alleviation. This initiative is supported by the Student-led Learning team, which creates experiential learning opportunities through student leadership, in addition to their other initiatives such as the Student Leadership Incubator.