LBS students have been collaborating with micro-entrepreneurs in  Alexandra Township ('Alex') in Johannesburg for ten years, with over 700 MBA students helping 134 entrepreneurs respond to business challenges, but the last two years have been the most difficult period for the people of Alex, firstly with COVID and then widespread rioting over 2020 and 2021. As the area begins to recover from this disruption, focus is turning to how best to support the development of a sustainable entrepreneurial ecosystem that can deliver scalable solutions. Amelia Whitelaw, Executive Director of the Wheeler Institute for Business and Development recently spoke with her colleagues Thabiso Sebata and Piki Phasha, business owners and community leaders in Alex, along with Nico Pascarel and Pierre Coetzer from Reciprocity a consultancy specialising in emerging markets, about the challenges faced by local business owners. In response to the challenges both Piki and Thabiso, are building new ventures offering advice and business services to local microentrepreneurs. Many of the challenges facing individual entrepreneurs – in particular, reduced demand and lack of access to funding – are relevant for these supporting activities, but as our conversations highlighted there are reasons for optimism.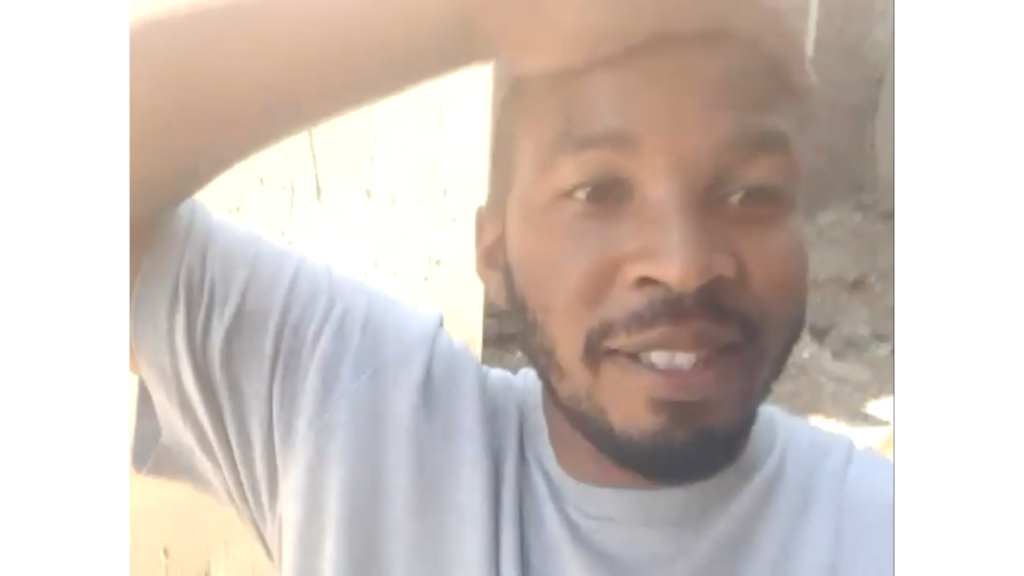 The ongoing challenges of micro entrepreneurship in a township
Running a small business – maybe a spaza shop selling essentials, a hair salon or a design agency – is the way of life for many residents of Alex. As in other parts of the world, people there turn to entrepreneurship for a variety of reasons, from an urge to grow a business or a desire to be one's own boss, to a lack of other employment options. However, life as a micro-entrepreneur in Alex is in many ways very different to that of an entrepreneur in the developed world.
Thabiso identified four major themes that characterise the challenges facing Alex's microentrepreneurs:
Access to market – it is hard for these businesses to trade with corporates or with wealthier customers outside the township, because their operations often have a strictly local focus, they have low marketing budgets and they lack an established reputation and corporate history.
Intense competition – within the townships, many businesses are tightly packed together and offer similar goods or services at very similar prices, with little opportunity for brand differentiation.
Lack of skills and knowledge – many business owners, the majority of whom have only reached a secondary (high school) level of education, do not have basic skills in administration and accounting.
Access to finance – it is very difficult for these businesses to access finance, whether from banks, who require an auditable track record, or from angel investors, who rarely look to the townships for potential ventures. Nico, notes that foreign-owned entrepreneurial businesses, which are common in Alex, are particularly hard to finance, since banks run the risk of having their licences revoked if they serve customers not legally registered in South Africa.
The impact of the COVID-19 pandemic on microentrepreneurs
During the first wave of the coronavirus pandemic in spring 2020, South Africans experienced one of the strictest lockdowns in the world from 26 March to the end of April that saw all stores selling non-essential goods closed, alcohol and tobacco sales prohibited, and non-essential workers only able to leave their home for a limited range of activities. People were only able to access regulated grocery stores, mostly in shopping malls, but not small convenience stores or street vendors. Thabiso explained that this had had a catastrophic effect on local businesses, which were forced to shut their doors with products unsold on the shelves and no customers. The other sectors crippled by the pandemic and the lockdowns were tourism, transport, events and hospitality.
Furthermore, the shift to remote working was not easy. Only a few of the businesses in Alex – such as those already providing training or virtual events – had any online offer at all, and even these were hampered by prospective participants not having enough mobile data to attend online sessions. Pierre notes the reality that most of the businesses in Alex and the townships are trading stores that purchase goods wholesale and then sell to local customers or low-investment services like early childhood development centres or hair salons, and are therefore ill equipped to continue operating through lockdowns.
Local residents have many stories of how they struggled to manage through the pandemic. Abraham, the owner of a local spaza shop (an informal convenience store), explained how he had launched his business at the start of the pandemic and relied on taxi trips to a wholesaler to buy products for his store, which became impossible during lockdown. Pinky, who runs a nail salon from her home, where she also rents space to a barber, added that her business, which is advertised to local residents over Facebook and WhatsApp, was unable to operate at all during lockdown.
In the face of these challenges and vastly reduced demand, however, competition actually increased, as those who had previously been in paid employment turned to micro entrepreneurship in an effort to survive and to provide for their families.
How were businesses supported through COVID-19 and what did this do for the local economy?
The South African government announced a COVID-19 relief fund of 500 billion rand ($26bn) to assist small businesses, provide unemployment relief and to supply food parcels. However, Thabiso said that for a variety of reasons little of this support reached business owners in Alex. First, since residents did not have established connections with Government, they were not the first to be informed about what support was available. Second, the platforms through which people could apply for relief funds were not easily accessible to residents in the township, and there were few campaigns on the ground to encourage applications. Third, some businesses assumed that they would not be eligible for relief, since they were not officially registered. A 2020 Wheeler Institute survey of micro-entrepreneurs in Alex confirmed this, finding that only 11% of businesses in Alex received government financial support during the first lockdown and the 63% had not even applied for assistance. These factors meant that many of Alex's residents and business owners were largely reliant upon food parcels to survive the pandemic.
Even before the pandemic, many of these local businesses had been survivalist in approach, their owners seeking to make ends meet rather than to build sustainable business models or to grow their operations. Piki observed that even more business owners adopted these survivalist attitudes through 2020 and 2021, hoping to ride out the disruption of the pandemic, the increased competition and the reduced demand. Many local business became "zombie operations" unable to operate profitably or to be shut down.
Post COVID-19, what are the largest current challenges facing small businesses?
In addition to the challenges facing businesses even before the enormous disruption of the pandemic itself, businesses in Alex were hit by yet another difficulty over the summer of 2021; the disruption that occurred across KwaZulu-Natal and Gauteng provinces in July saw ten days of riots and looting. When we spoke to Thabiso, nearly six months on from the riots, access to local wholesalers and suppliers remained reduced, which had raised costs for businesses, factories were still being refurbished, only one of two shopping malls was open, and many ATMs remained out of service, making cash hard to come by.
What is currently being done to help microentrepreneurs?
Since 2012, LBS has run an annual Global Business Experience (GBE) programme in Alex, which has seen MBA students spending a week working in project teams with local community members on growth challenges for microentrepreneurs. Over 2020-21, with physical visits to South Africa suspended, the Wheeler Institute and Reciprocity conducted research into the impact of the programme over its first ten years. The work revealed over 130 businesses had received support through the programme, with business owners citing bookkeeping, marketing, profit optimisation and management of competition as the areas in which they gained the most useful insights.
These findings have offered a chance to step back and consider the systemic issues facing microentrepreneurs and what can be done to address them, particularly as the pandemic begins to recede and there are once again opportunities for in person engagement.
The first priority is in exploring ways to develop a sustainable ecosystem for microentrepreneurs with scalable processes to ensure that the reach of these activities is maximised. The Wheeler Institute and a project team of LBS alumnae in a collaboration with Reciprocity, are supporting Piki in her ambition to address this challenge. Piki, who has run Khavho Travel & Tourism for over a decade, arranging tours of Alex and other areas of Gauteng, is now exploring the potential for another entrepreneurial venture that offers business consultancy and resources to micro-entrepreneurs in three areas closely related to those most frequently delivered through the GBE – strategy, marketing and administration. She has already launched an offering that helps business owners to register their businesses, a key step in becoming eligible for state support and for getting a corporate bank account.
The longer-term objective is to identify the most effective ways of increasing the resilience of the microentrepreneurial sector in Alex, so that residents can start a business with the best chance of achieving their objectives, whether they be to develop a business of scale or simply to support themselves and their families. If a network of local consultants and advisers like Piki can be established and supported, then the need for direct engagement with individual business owners will be reduced but the scope for overall impact increased. For example, by supporting Piki to develop a playbook that can support new entrepreneurs with setting up, registering and managing their administration, this single intervention can be scaled to reach many more entrepreneurs than if delivered to each individually.
What are the challenges of developing and supporting this ecosystem?
Many of the same challenges that face individual microentrepreneurs in Alex also affect Piki's new venture.
Local businesses have been severely impacted, first by COVID-19 and then by the riots last summer. Many are struggling even to survive in the face of the reduced demand from their customers and the increased competition from new entrants. They therefore have very little to invest in business improvements, even at modest prices. Piki has found, for example, that some businesses are prepared to pay for advice on registration and incorporation, but that few are willing or able to pay for further advice in areas that they regard as more discretionary, such as strategy and marketing – precisely the areas that could make their ventures successful over the longer term.
In addition, Piki's own venture does not have ready access to funding to expand the venture if demand increases.
One of the areas that the project team is therefore looking at is how to fund this additional layer of support within the entrepreneurial ecosystem. The focus is on accessing funds from Government and the corporate sector, through activities such as grant-funded programmes or CSR engagement. The benefits to funders are clear, as improved economic performance in Alex could increase welfare and spending power, opening up new markets and improving opportunities in education and employment. Piki believes from initial conversations with potential partners that there is a genuine desire to support these projects and that funds will be available, if the offer is compelling. To make a convincing case, it will be important to quantify the impact of her advice on local business owners, but this is something Piki is enthusiastic about demonstrating.
What is next for the microentrepreneurs of Alex?
As in many parts of the world, business in Alex have adapted to the challenges presented to them by the pandemic and are now, in Thabiso's opinion, better placed to respond to future lockdowns and more flexible in their operations. Many local restaurants, for example, now offer deliveries, and will serve customers from local areas and the suburbs around Alex. Some service businesses, like his own graphic design company, have improved their online offer. Finally, many businesses are now better set up to receive payments not in cash, whether by bank transfer, mobile cash-send platforms, or card.
Piki is continuing to work with the Wheeler Institute and Reciprocity on her consultancy business and on identifying ways of developing the supporting infrastructure for the microentrepreneurial ecosystem. As the country emerges from COVID and recovers from the civil disturbance of last summer, she hopes to create the networks of funding with Government and the corporate sector that will allow her and others like her to establish sustainable local businesses offering advice to others.
At LBS, as travel restrictions ease and a return to Alex becomes possible, there will be an opportunity to evolve the important, long-standing relationship with individuals and local communities into one that can address the systemic issues facing the microentrepreneurs. Looking back on the first ten years of engagement in Alex and ahead to the future, Amelia Whitelaw, Executive Director of the Wheeler Institute, is optimistic that with the genuine innovation, talent and energy of the residents of Alex, we will be able to continue co-creating solutions that deliver a lasting impact to the lives of micro-entrepreneurs and their communities.
---
David Jones (MBA 2022) is a Classics graduate and has worked as a teacher in Malawi, an accountant at Deloitte and in the finance function at the Science Museum in London. He completed an internship with the Wheeler Institute's Development Impact Platform in Zambia over summer 2021 and is now continuing as an intern for the Wheeler Institute, contributing to the creation of content that amplifies the role of business in improving lives