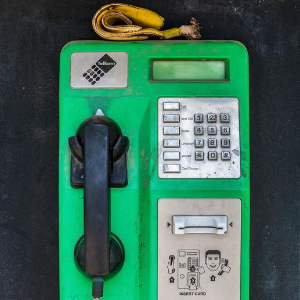 SEO. Digital Marketing. E-Commerce. Analytics. Website Design. A short selection of key phrases that have become vital to the success of small businesses in the new macroeconomic context. With COVID-19 continuing to hamper 'bricks and mortar' business expansion across most global markets, understanding and leveraging digital tools have become more essential than ever to create sustainable business models across macroeconomic shocks.

The task is hard enough for established businesses in developed countries. Over the summer, I have been working with Digital Boost to build out a platform providing digital consulting for small businesses and charities impacted by COVID-19 in the UK. The skills gap that even established business struggle with is significant, and we have seen that even developed economics need digital support for their small and medium size enterprises.
The problem is significantly compounded in emerging markets. As part of my work with The MASH Foundation Trust I've been assessing the key issues that Small and medium-sized enterprises (SMEs) in emerging markets face in the new COVID-19 era. Fundamentally, small businesses in developing markets have three critical obstacles to overcome – and I believe technology can be the answer.
Trust: How can we build trust in a fully virtual context? In developing economies where cash is king, the sudden digitalisation of payments has caused a huge trust barrier between SMEs, beneficiaries, local communities and the government. Payments, transaction processing and book-keeping which were traditionally done in person, have been forced to move electronically. This paradigm has forced digital adoption, and indeed in countries like Kenya, initiatives such as mobile payments through M-PESA have been pivotal. In an increasingly digital future, I believe the payments industry can drive digitalisation and build trust and transparency to drive emerging economies.
Sustainability: It's a key aspect of SMEs that I saw when I was working in Kenya with local communities. Business models tend to have over-reliance on a geographical context, target a very specific social demographic or rely on a robust and stable value chain to succeed. That playbook has been thrown out of the door with COVID-19. Building a self-sustaining business is particularly difficult in emerging markets – especially when sources of funding are not necessarily stable. Expanding digital capacity in terms of online e-commerce to diversify business models, and harnessing the power of mobile internet are key to driving multi-year stability in revenue and mitigating macroeconomic shocks.
Networks: Building a business in developing economies can be as much about who you know, as well as, what you know. Selling an idea is as vital as the idea itself. I believe connecting communities in a virtual format (with digitalisation essentially mandated as a result of COVID-19) gives a more even playing field with an unlimited potential to build partnerships, harness global networks and apply learnings across multiple businesses to drive economic impact.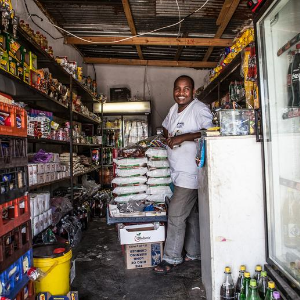 How can we help businesses harness their digital potential in emerging markets? The intersection of consulting and technology is a key growth area for London Business School. The Experiential Learning team in collaboration with faculty Rajesh Chandy and Costas Markides have launched a new initiative called 'Digital for Impact.' This will allow for students to bring our classroom skills to industry and help bridge the digital divide in emerging economies. Groups of students will act as (virtual) digital consultants across developing markets, bringing their ideas and perspectives to influence, adapt and change businesses to leverage the power of technology and drive multi-year change.

I look forward to seeing what the teams of students accomplish in this pilot course and what we can achieve working together across the Wheeler Institute, the Tech & Media Club and the Experiential Learning teams at London Business School.
---
Giri Kesavan (MBA2021) is the Co-President of The Tech & Media Club at London Business School. An MBA2021 student, he also chairs the degree & careers wide Technology Sector Steering Committee, working with the school, faculty, industry, alumni and Careers Centre on Technology education & careers. Giri works with The Wheeler Institute on content development, outreach and student-led collaborations. He is further involved with the school as an MBA Academic Representative and Peer Leader for Technology.
The Wheeler Institute is seeking to understand, illuminate and offer solutions to the challenges faced by the developing world, with an aim to identify the role of business in addressing these challenges and a focus on the implications and actions for those in developing countries. In support of our students, we approach this blog section as a reflective platform and a space where individuals can generate debate as long term agents of positive change.