A reflective essay by Giri Kesavan, MBA student at London Business School, graduating in 2021.
Hand washing. It's the story of 2020. A phrase that was seldom used prior to the COVID-19 pandemic, a whole new dictionary of words has been introduced to our daily lives over the past six months. Of course, some countries are well equipped to handle the current global health crises, with infrastructure, support and facilities available to sustain high levels of personal hygiene and social compliance to newly introduced paradigms of social distancing. No one would have thought that hand washing would literally pervade our news and media over the past months – and yet, in some countries, even prior to the pandemic, personal hygiene and education on such topics was of critical importance.

Prior to the MBA and just after my undergraduate days, I started working with a charity called The MASH Foundation Trust, based in Nairobi, Kenya. The mission statement was broad in nature, seeking to empower communities and bring social & health education to the forefront of the mind among locals. Founded by Charles Macharia, a social and academic counsellor for local schools in Nairobi, the mantra of 'Motivation, Aid & Social Help' was at the heart of what Charles wanted to accomplish.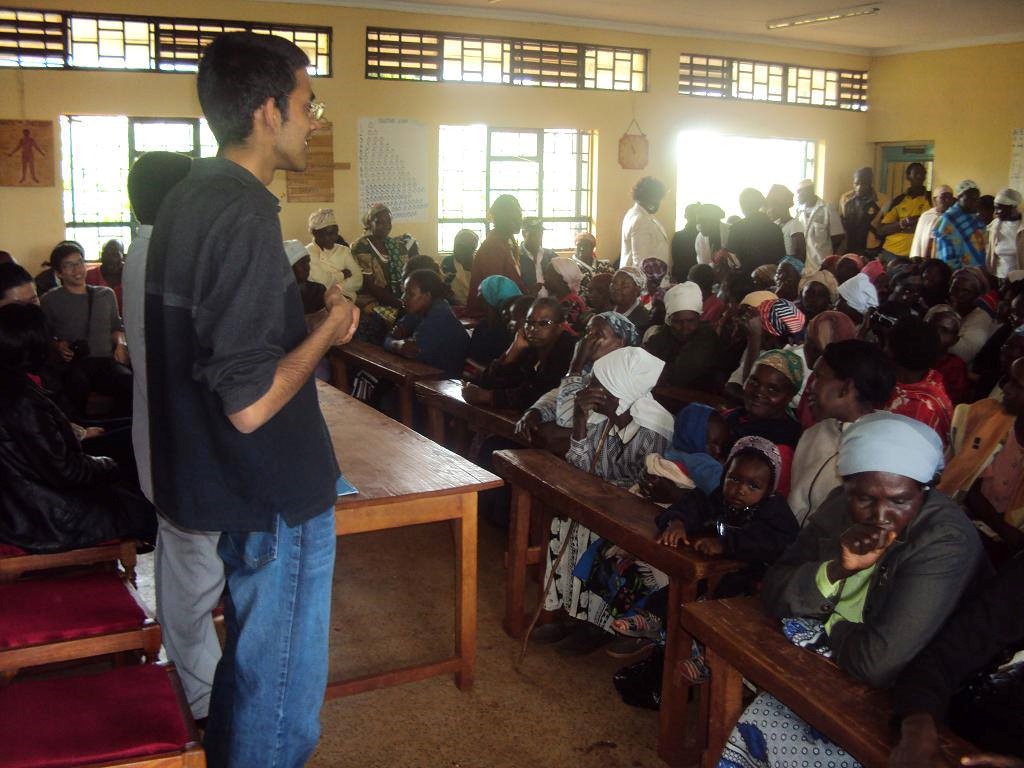 A key aspect of any charitable organisation is sustainable performance. Crucially, what happens when the funds dry up? What happens when the world is thrust into an unprecedented pandemic? The concept of self-sustenance is key – and is a key aspect of The MASH Foundation. We started with looking at microfinance projects, looking to provide funds to start-up businesses that were founded on exceptionally simple business models. Such businesses involved cattle & chicken farming and setting up honey production from beehives. These businesses would be supported by The MASH Foundation, who would provide consultancy services and start-up capital to teams of 2-5 people, who would setup these simple businesses.
In the MBA we are exposed to a whole multitude of organisational structures, business models, industries and value chains. However, during the pandemic and thinking back to my involvement in The MASH Foundation, what struck me is how the most simple business has transformed to one of pivotal importance in the context of the pandemic. Back in 2013, our group of volunteers worked with just one individual in Nairobi on setting up a soap-making business. A seemingly trivial business, we literally learned how to make soap in the confines of her small home, using very basic ingredients with a highly simplified production model.
That's not the end of the story. Remember that phrase self-sustenance? What would happen when we left Kenya? How could we scale the business model? Charles and team worked with us to connect her with local schools and communities, to expand her reach and to focus on teaching soap making across the community. Sounds trivial…. but absolutely essential. She was successfully able to scale up the business, teach others key topics in hygiene and drove local empowerment – all from simply making a bar of soap.
Complex, multi-national organisations are certainly impressive, and undeniably add impact in our lives. However, sometimes, even the simplest of business models can drive social and economic wellbeing that prepares, empowers and adapts communities for self-sustenance. A bar of soap can truly change lives.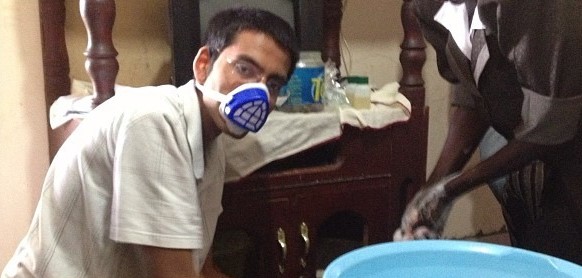 ---
Giri Kesavan (MBA2021) is the Co-President of The Tech & Media Club at London Business School. An MBA2021 student, he also chairs the degree & careers wide Technology Sector Steering Committee, working with the school, faculty, industry, alumni and Careers Centre on Technology education & careers. Giri works with The Wheeler Institute on content development, outreach and student-led collaborations. He is further involved with the school as an MBA Academic Representative and Peer Leader for Technology.
The Wheeler Institute is seeking to understand, illuminate and offer solutions to the challenges faced by the developing world, with an aim to identify the role of business in addressing these challenges and a focus on the implications and actions for those in developing countries. In support of our students, we approach this blog section as a reflective platform and a space where individuals can generate debate as long term agents of positive change.
.