Towards understanding how the consumption patterns of the wealthy sectors of society impact the poorer to better inform macroeconomic policy choices.

"Understanding how different consumption patterns by the wealthy and the poor affect the economic cycle and its amplification can help policy makers target scarce resources to improve the livelihoods of the most vulnerable members of society."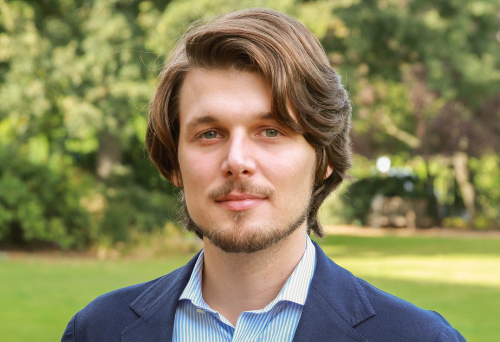 One way in which wealthy and poor households differ is in the kind of goods and services they consume. More affluent individuals spend more on non-essential items, such as food in restaurants and entertainment; whereas poorer individuals devote a larger share of their income to basic necessities, such as utilities and food consumed at home. The lockdowns induced by the Covid pandemic were especially targeted to non-essential sectors; hence they had a heterogeneous effect in terms of consumption and employment.
On the one hand, wealthier consumers were more affected in terms of their consumption patterns and had to postpone purchase of items produced by the non-essential sectors impacted by the lockdowns. On the other hand, poorer individuals were more likely to work in locked-down sectors and suffered more in terms of income, leading to an increase in inequality.
The research
This project seeks to identify how the difference in consumption of, and therefore expenditure on, necessities vs non-necessities can amplify the effects of business cycles and thus have large distributional consequences. As the purchase of non-necessities is easier to postpone than the purchase of necessities, wealthy households cut their spending on non-necessities during recessions. This impacts poorer households in two ways; first because the relative price of non-necessities increases when rich households substitute for them, and second because poorer households are more likely to work in sectors producing non-essential goods and services.
The impact
This research aims to assess how the poorest segments of the population might be hit by the consumption choices of affluent households; thereby amplifying the effects of contractionary macroeconomic shocks on poorer households. By identifying this channel, the project will help inform policy makers to design policies that target the welfare of poorer households more effectively, either directly with targeted transfers, or indirectly with appropriate weightings in the central bank response.
Furthermore, the proposed channel is likely to be more impactful the greater the level of inequality. Because many developing countries display extremely high levels of inequality, it implies that this project can help better understand the underlying reasons for the magnitudes and distributional consequences of business cycles in developing countries.
Research co-authors
Paolo Surico, Professor of Economics, London Business School
Natalie Rickard, PhD Student in Economics, London Business School
---
As part of the 2021 Trans-Atlantic Doctoral Conference (TADC) for PhD students from leading business schools in North America and Europe, the Wheeler Institute has awarded funding to Michele Andreolli's research for its business contribution to development. Eligible applicants applied for research funding up to £15,000.
---
Michele Andreolli is a PhD candidate in Economics at London Business School. His research area is macroeconomics. His work focuses on two areas: the interactions between debt markets and the macroeconomy; and the role of consumption heterogeneity in the transmission of macroeconomic shocks. He employs empirical methods on aggregate and microeconomic data with a strong emphasis on causal relationships and novel identification techniques, and builds theoretical models that are tractable and quantifiable, and that highlight key economic mechanisms.
Michele is currently in the sixth year of his PhD at London Business School and is visiting UC Berkeley. He holds a Master's degree in International Economics from the Graduate Institute of International and Development Studies in Geneva and a Bachelor in Economics from the University of Milan.
In addition to his studies, Michele has worked in the research hub of the Bank of England and in the research department of the International Monetary Fund, where he carried out research on fiscal and monetary policy in low-income countries.