How public science transforms drug-development efforts
This project studies whether and how public science can promote innovation in the private-sector development of drugs and biologics, with particular attention to the oncology market. The work has policy implications for today's health environment. For example, while the Covid-19 pandemic has affected every facet of our daily lives, it has also significantly influenced the scientific community. In the first five months of the breakout, a record of 23,000 scientific papers were published on the topic of Covid-19. Whether this trend of open science will continue and lead to more novel and faster drug and vaccine development is a worthy topic to explore.
The author focuses on the public disclosure of scientific information in the form of scientific maps of firms' innovations in the oncology industry. The firms and organisations in this market discover, develop and market drugs or biologics with the goal of preventing or curing cancers. The work seeks to advance two core research streams. The first stream reveals the firm-level antecedents of the public disclosure of scientific information among oncology drug companies. The second stream aims to better understand the consequences of public scientific information on drug innovations, such as the impact of cancer genomic mapping on oncology drug development.
The potential impact
This research aspires to provide insights on how private and public sectors can collaborate to solve significant social health challenges and more equitably improve human wellbeing in society. By examining how the availability of public science helps biopharmaceutical firms allocate their resources in making strategic decisions, the author aims to identify a grand social challenge associated with diseases that are often leading cause of deaths across the world; particularly in developing countries, where millions of people fail to fulfill their potential due to lack of access to effective drugs.
"Understanding how public science helps both practitioners and policy makers target scarce resources is important to improve the efficiency of oncology drug discovery and the development process for the most vulnerable members of society with unmet medical needs"

Sukhun Kang is a PhD candidate in Strategy and Entrepreneurship at London Business School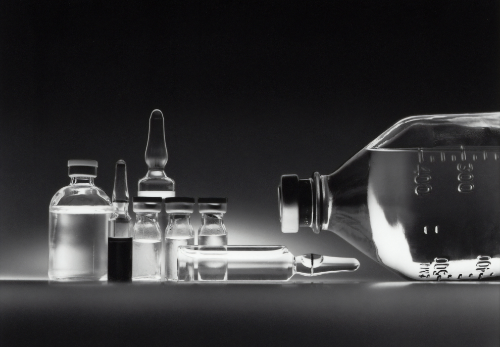 ---
Sukhun Kang is a PhD candidate in Strategy and Entrepreneurship at London Business School, graduating in 2023. His academic advisor is Professor Gary Dushnitsky. Sukhun's research interests are in innovation and entrepreneurship, with a particular focus on biopharmaceutical and high-tech industry. Prior to joining the LBS doctoral programme, he worked as a semiconductor engineer at Samsung Electronics and led an internet startup in 2010. Sukhun holds a BSc in Computer Engineering from the University of Illinois and master's degrees from the University of Southern California in Computer Engineering and Entrepreneurship and Innovation.
The Wheeler Institute has awarded funding to Sukhun Kang's research for its business contribution to development in the developing world. Eligible applicants applied for research funding up to £20,000.