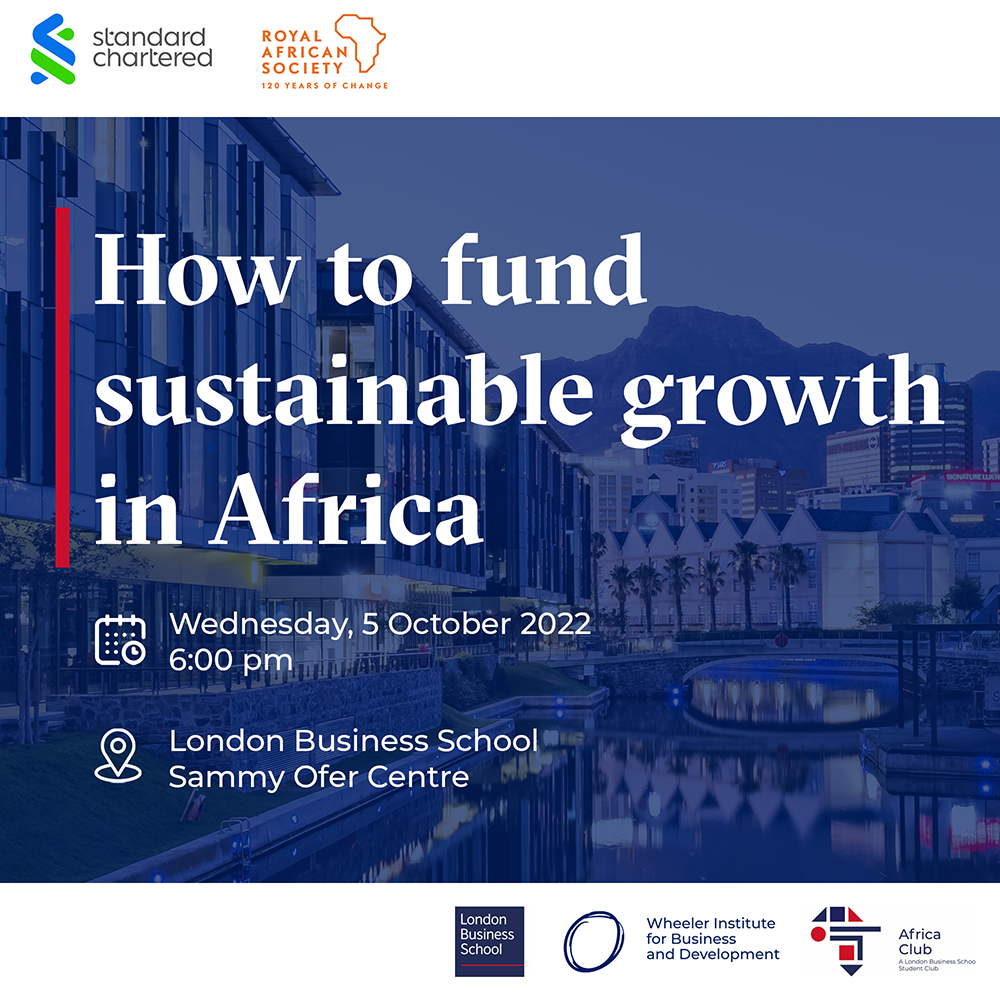 The Wheeler Institute for Business and Development and the LBS Africa Club are supporting an upcoming event by the Royal African Society (RAS) and Standard Chartered.
We will welcome Mr. Bill Winters, CEO of Standard Chartered to discuss financing sustainable solutions in Africa, in conversation with Arunma Oteh, OON, Chair of the Royal African Society.
Tickets are limited and available on a first-come, first-served basis. To confirm your attendance, please register below. We hope you will be able to join us for this special occasion.
Date and time:
Wednesday 5 October, 18:00 – 20:00
17:30 – 18:00 Registration
18:00 – 19:00 Event
19:00 – 20:00 Reception
Location: Sammy Ofer Centre London Business School
Old Marylebone Town Hall, LT 15, 97-113 Marylebone Road, London NW1 5PT
---
About the panellists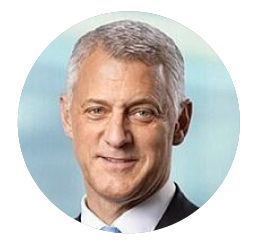 Bill Winters, CBE
CEO, Standard Chartered PLC
Bill Winters is the Group Chief Executive of Standard Chartered PLC (since Jun '15). Standard Chartered is a UK headquartered, emerging markets focussed bank, with a presence in 59 markets across Asia, Africa and the Middle East.
Prior to joining Standard Chartered, Bill spent 26 years with JP Morgan and was Co-CEO of the Investment Bank (2004-2009). He has served as a committee member of the Independent Commission on Banking, established by the UK Govt (2010) and as an advisor to the Parliamentary Commission on Banking Standards. Bill also founded Renshaw Bay, a credit fund which he ran from 2011-2015.
Bill is deeply engaged in driving the climate finance agenda. Under his leadership, Standard Chartered chairs the Net Zero Banking Alliance. Bill chaired the Taskforce for Scaling Voluntary Carbon Markets, a global private-sector initiative that developed a roadmap to scale high-integrity carbon markets. Bill also co-Chairs the B20 Taskforce for Finance & Infrastructure, which has a special focus on unlocking finance for green infrastructure.
Bill is a Non-Executive Director of Novartis International AG. He was awarded a CBE in 2013 and holds an MBA from Wharton.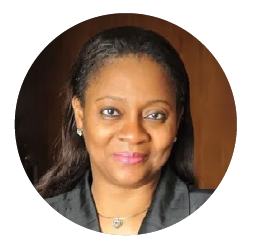 Arunma Oteh, OON
Chair, Royal African Society
SOAS, University of London
Arunma Oteh OON is Chair of the Royal African Society. She has been an Academic Scholar at St. Antony's College and an Executive-in-Residence at Saïd Business School, University of Oxford, since January 2019. Her research areas of focus are capital markets, economic development and financial technology.
She is also a member of the London Stock Exchange Africa Advisory Group. She was previously Treasurer of the World Bank, Director General, Securities and Exchange Commission Nigeria, Group Vice President and Group Treasurer, African Development Bank Group. She started her career in 1985, at Centre Point Investments Limited, Nigeria. Ms. Oteh holds an MBA from Harvard Business School and a BSc, First Class Honors from the University of Nigeria, Nsukka. Ms Oteh has also served on several boards and has received several awards notably Nigeria's Officer of the Order of Niger (OON) National Honour. She was named one of PowerList's 2020 top 100 people of Black Heritage in the U.K., and one of Africa's 50 most influential African women by Forbes Africa in March 2020.