Education has long been recognized as a key driver of development and empowerment in Africa. However, the impact of religion on educational mobility has remained a topic of concern and debate. In a landmark study published in Nature, called Religion and educational mobility in Africa, Elias Papaioannou, Alberto Alesina, Sebastian Hohmann, and Stelios Michalopoulos, supported by the Wheeler Institute for Business and Development at London Business School, shed light on the educational progress across different faiths in postcolonial Africa. Their research offers valuable insights into the implications of religious inequalities on educational policies and emphasizes the need for a deeper understanding of these dynamics.
Examining Education Across Faiths
The study draws on comprehensive religion-specific measures of intergenerational mobility in education, utilizing census data from 2,286 districts in 21 African countries. The researchers present compelling findings that contribute to our understanding of the educational landscape in Africa: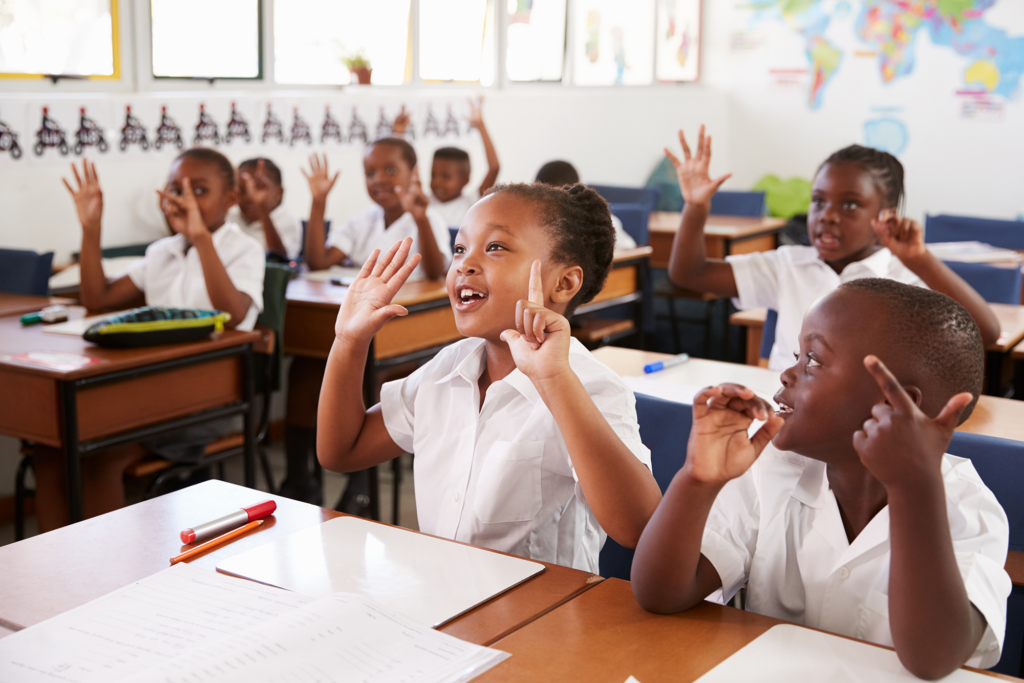 Christians outperform Traditionalists and Muslims: The study reveals that Christians generally experience better educational outcomes compared to adherents of Traditional religions and Muslims.
Persistence of intergenerational mobility differences: Surprisingly, even within the same district and among households with similar economic and family backgrounds, Christians tend to have higher educational mobility than Muslims. This suggests that religious inequalities transcend socio-economic factors.
The role of internal mobility: While Muslims benefit from moving to high-mobility regions early in life, they are less likely to do so compared to Christians. This lower internal mobility among Muslims accentuates the educational deficit they face, as they often reside in less urbanized and remote areas with limited infrastructure.
Christian-Muslim gap in areas with large Muslim communities: The educational disparity between Christians and Muslims is most pronounced in regions with significant Muslim populations. Additionally, these areas also exhibit lower emigration rates among Muslims, further exacerbating the educational gaps.
Significance of the study and implications for educational policies
Africa is home to vibrant Christian and Muslim communities, making it crucial to understand the religious dynamics that shape educational outcomes. While previous studies have explored religion's role in education within specific countries, this research offers a comprehensive analysis across multiple African nations. By addressing the gaps in interdenominational educational attainment and examining the determinants behind these disparities, the study fills a crucial knowledge gap.
The findings of this study hold significant implications for educational policymakers and stakeholders across Africa. As governments and international organizations invest in educational programs, it is vital to consider the private and social returns to schooling across faiths, particularly in religiously segregated communities. By recognizing and addressing religious inequalities in educational policies, stakeholders can work towards fostering inclusive and equitable educational systems.
Conclusion
The publication of Religion and Educational Mobility in Africa in Nature marks a groundbreaking achievement in the field of economics and social development. The research conducted by Elias Papaioannou, Alberto Alesina, Sebastian Hohmann, and Stelios Michalopoulos, supported by the Wheeler Institute for Business and Development, unveils the impact of religion on educational mobility in postcolonial Africa. The study's findings emphasize the need for a comprehensive understanding of religious dynamics in shaping educational outcomes and the formulation of targeted policies to bridge educational gaps across faiths. This landmark research sets the stage for further exploration and action to create a more equitable and inclusive educational landscape in Africa.
About 'Nature'
First published in 1869, Nature is one of the most respected and widely read scientific journals in the world. It has a long-standing reputation for publishing ground-breaking research and influential scientific discoveries. The weekly international journal publishes the finest peer-reviewed research in all fields of science and technology on the basis of its originality, importance, interdisciplinary interest, timeliness, accessibility, elegance and surprising conclusions. Nature also provides rapid, authoritative, insightful and arresting news and interpretation of topical and coming trends affecting science, scientists and the wider public.
---
Meet the researchers
The study was conducted by a team of esteemed researchers who bring their expertise in economics, political economy, and data science to the table.
Elias Papaioannou, Professor of Economics and Co-Academic Director of the Wheeler Institute for Business and Development at London Business School.
Sebastian Hohmann. Economist and data scientist. Sebastian completed his PhD at London Business School and previously served as an Assistant Professor of Economics at the Stockholm School of Economics.
Stelios Michalopoulos. Eastman Professor of Political Economy at Brown University.
Alberto Alesina (in memoriam): Alberto Alesina, who sadly passed away, was the Nathaniel Ropes Professor of Political Economy at the Department of Economics, Harvard University. He was a trailblazer in the field of modern political economy and his contributions to fiscal policy, political institutions, and economic growth have left a profound impact on our understanding of the world.
---
Related Posts