Scale Series Expert Q&A with Katherine Owens, Head of Labs (R&D) at M-KOPA. Read our previous Q&A with with Ruby Nimkar, Principal at Greenhouse Capital.
As part of a series of expert interviews, the Wheeler Institute's Science of Scale research team interviewed experts including practitioners, policymakers and investors to understand practicalities and perspectives on scaling digital technologies across Africa. In this interview, WIBD learns more about M-KOPA's work assessing barriers to and opportunities for women's access to digital financial services.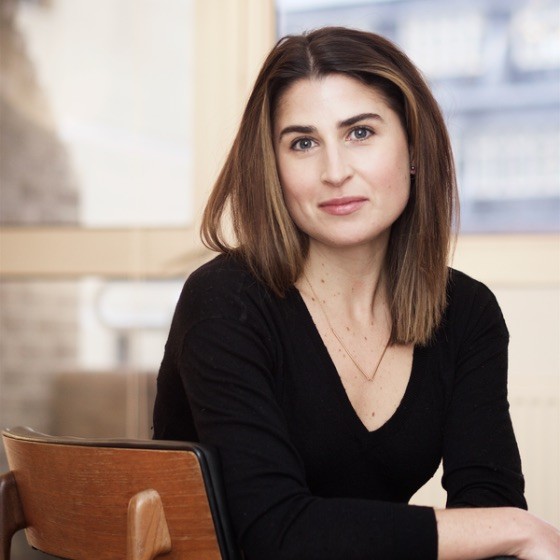 Thank you for your time. Please could you start by describing M-KOPA and explaining the company's journey from a pay-as-you-go solar energy company to a financial services business?
KATHERINE OWENS: Of course. M-KOPA is the world's leading connected asset financing platform company. It launched roughly ten years ago in Kenya as a pay-as-you-go (PAYG) solar company and, after years of experimentation and listening to customers, the company evolved to offer more than just lighting. The company's mission is to make financing for everyday essentials accessible to everyone, including smartphones, solar lighting, TVs, and financial services. Today, we serve more than 1 million customers across Kenya, Uganda and Nigeria.
For many, the concept of PAYG financing will be new. The classic description is, PAYG combines digital micropayments and IoT connectivity to make financing more accessible. We do this by to collateralising assets using an embedded GSM chip, then we sync payment and device data to a customer's account.
In my layman explanation, what we do is open up a line of credit for those who have been excluded from the formal financial ecosystem and struggle to save or access credit. We do not require collateral or a guarantor to give a customer credit; instead, we provide instant access to essential products that customers pay back slowly with small amounts of money until they fully own their asset. Over time, customers not only pay down their loan but also build up their credit history, so that once they reach ownership they can purchase more goods and digital financial services by simply re-securing their device.
We are selective in the devices we sell, too. They must provide immediate benefits to customers, such as displacing kerosene lanterns for clean lighting or unlocking internet access to support incomes and businesses.
Why is it important for M-KOPA to consider gender differences when thinking about how to achieve scale?
KATHERINE OWENS: The simple answer is, because one size does not fit all. The challenge though – with a view for scale – is understanding how best to design and deliver a solution that suits the majority to close the gender ownership and equity gap.
If we narrow in on smartphones, across Sub-Saharan Africa, there is a 15% gender gap in mobile internet use, with digital skills and affordability cited as the two primary reasons for low adoption by women. As a company on the pathway to scale, that's a large, untapped market – but we can't spark that change without clearly understanding the purchasing influences (positive and negative) that are top of mind for women, as well as challenges to their agency.
While anecdotal, women tell us that 'family-first' is their motto when considering investing in a PAYG asset or digital financial service (DFS). School fee loans, working capital for small businesses, and skill-building courses are all top considerations of offers that we could bring to market to meet women's unique needs, but imagine if we asked women to design their ideal product? What would they tell us that data can't articulate?
With support from Africa Development Bank's Africa Digital Financial Inclusion, M-KOPA is rewriting its human-centered design playbook to listen loud and clear to women with an aim to innovate new products and delivery methods to see more women own their financial futures – by designing with women, for women, and by women.
How is your marketing and sales or product strategy influenced by your gender impact and inclusion objectives? Are there any exciting developments coming up over the next year that you can share with us?
KATHERINE OWENS: The same logic applies to how we support our growing network of young female sales agents, who see an attractive career path in the fast-growing PAYG sector. We must engage closely with these enterprising ladies who depend on M-KOPA assets to improve their standard of living, as well as understand their contexts, aspirations, and the societal factors that constrain their entrepreneurship. I don't mean to oversimplify, but the process starts with asking, then listening, listening, and more listening.

I recently sat down with a group of our aspirant saleswomen. First point of discussion was the flexibility and lucrative nature of the role itself (especially with the pent-up demand for affordable smartphones). The second was their struggle to travel long distances in rural or peri-urban areas without a mode of transportation, not to mention the extra 5-7 hours per day dedicated to household responsibilities (the silent inequality, as Melinda Gates aptly dubbed it). If these women don't have a means to cover ground – unlike their motorcycle-driving male counterparts – how can they achieve their own scale? If their energy is dedicated to non-paid labour, how far can they rise?

To tackle these questions, we've teamed up with the USAID/Microsoft Airband Initiative to test strategies to see more women adopt high-quality smartphones and equalize internet access.
How does M-KOPA adapt M&E process and measurement criteria to capture differences in gender impact?
KATHERINE OWENS: M-KOPA believes that everyone should have the power to achieve progress in their life, and access to financing unlocks this power. Unlike with formal financial institutions, no one needs to own assets for collateral, have existing credit histories, or work in the formal sector to attain their first asset-backed loan with M-KOPA.

If we are to measure that progress, we need to first understand where our customers start. For women, we know they face unique barriers to entering the financial mainstream: products are not designed for them; channels do not reach rural areas; women are considered too 'risky' without collateral; and girls and women's time is split across working and household duties. Therefore, we're relooking at our metrics to counter the 'one-size-fits-all' bias (especially where the one is, by default, male) and bring to the forefront women's considerations of a 'good' DFS.
I will emphasise, these are still hypotheses. We need to test, measure, test, repeat before we can come to any conclusion. But as we launch the two projects noted above, we start with context and ask both men and women the same questions to measure how equitable their starting lines are and how impactful they find PAYG financing. Without this clear comparison, we don't have sight of gender impact or the missed opportunity to design a scalable, gender-sensitive solution. Watch this space for early findings!
---
Katherine Owens serves as the Head of M-KOPA Labs, the dedicated R&D business unit focused on testing and validating new assets for PAYG financing — from digital financial services to electric mobility.

Previously, she worked as the Senior Business Development Manager at M-KOPA, where she led the multi-million dollar fundraising strategy to advance company growth related to product development and market expansion, in addition to overseeing the company's social impact/ESG analysis and reporting. Prior to M-KOPA, she worked at the Environmental Defense Fund where she shaped public policy to advance the emerging clean energy economy and adoption of frontier technologies. Katherine earned her B.A. in Business Administration from Rhodes College and her M.B.A. from London Business School.
Learn more about the project "The Africa Digital Inclusion Facility approves grants worth $1.3 million for two research efforts to enhance women's digital access to loans and micro-insurance"
---
DigitalxScale is a collaboration project with the Foreign, Commonwealth & Development Office (FCDO) and the Wheeler Institute advancing our understanding of the factors which contribute toward or inhibit the scaling of digital fintech companies in Sub-Saharan Africa.
Project leads:
Nick Hughes, Executive Fellow at the Wheeler Institute, co-founder and Chief Product Officer at M-KOPA and founder of M-PESA. Dr Hughes has been at the forefront of mobile commerce activities in emerging markets for over 15 years, pioneering digital fintech solutions that solve real problems.
Rajesh Chandy, Professor of Marketing, London Business School; Tony and Maureen Wheeler Chair in Entrepreneurship and Academic Director, Wheeler Institute for Business and Development.
Wheeler Institute DigitalxScale project team:
Robert Smith MBA2021, Jovin Pizarro MBA2021, Federica Andrisani MBA2021, Zaineb Amin MBA2021, Stephanie Bandyk MBA2022, Catherine Phelps MBA2020, Vilma Nunez MBA2020 and Hamant Maini MIFFT2021.
---
More articles about Digital X Scale: