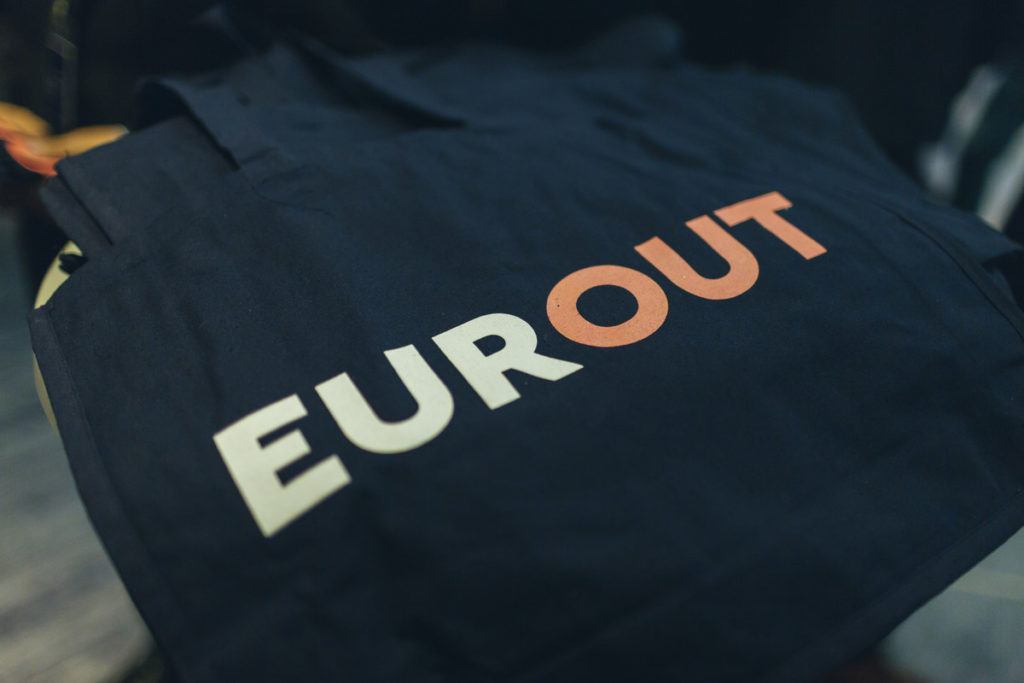 Despite major changes in laws and norms surrounding the issue of same-sex marriage and the rights of LGBT people around the world, public opinion on the acceptance of homosexuality in society remains sharply divided by country, region and economic development. In Kenya, for example, only 1 in 100 said homosexuality should be accepted in 2002, compared with 14% who say this now. Political ideology also plays a role in the acceptance of homosexuality. In many countries, those on the political right are less accepting of homosexuality than those on the left.
This year's EUROUT conference themed, 'Laying the Foundations for Success' featured a session called Queer Privileges: Navigating Our Identities in a Global Setting.
During the session, the panel discussed how their cultural upbringing and backgrounds shaped their queer identities. They started with sharing their unique journeys living and working across the globe, then discussed how they had navigated being queer in geographies with varying levels of LGBTQ+ acceptance and explored how we can all support one another despite the cultural differences we face.
The session was moderated by Tracey Mwaniki (she/her), Management Consultant, Boston Consulting Group. The speakers were Bisi Alimi (he/him), Founder/CEO, Bisi Alimi Foundation, Geffrye Parsons (he/him), Founder/CEO, The Inclusion Imperative, Hantao Li (he/him), Management Consultant, Boston Consulting Group and Moud Goba (she/her), National Manager, Micro Rainbow.
Different stories, similar challenges
The discussion began with three very different personal journeys to the same stage.
First, Moud talked about what it had been like growing up in a strict religious environment in Zimbabwe. She then talked about the different challenges she had faced when she came to the UK and entered the asylum system,. She talked movingly of feeling she had to prove her sexuality to the Home Office and to rebut easy assumptions based on her also being a mother. She said that it was here in the UK that she first encountered racism, on the basis of a part of her identity which had attracted no comment in Zimbabwe. She explained that these experiences had inspired her to switch career from teaching to helping LGBTQIA refugees in the UK with finding housing and overcoming homelessness.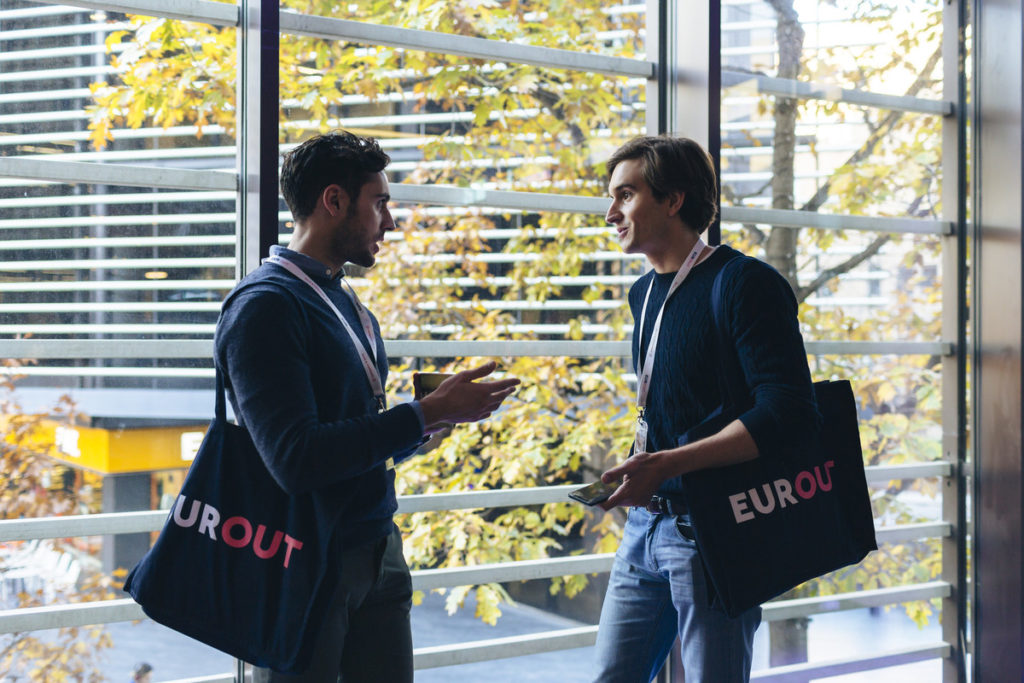 Bisi told the story of how he had come out on TV in Nigeria in 2004, then immediately lost his job as an actor on a successful TV soap. In 2007, when he returned to Nigeria after coming to the UK for a conference, he was detained for 24 hours and then violently attacked two days later. Claiming asylum in the UK was not part of his plan – and indeed he became homeless in 2008. He too spoke of encountering racism for the first time in this country. By 2015, he had finally become a UK citizen and he was now trying to use his position of privilege to support activists back in Nigeria. His consultancy (Zihone, Twi for 'elephant') encourages Nigerian businesses to address the (harmless) elephant in the room of corporate inclusion.
In contrast, Geff acknowledged that in many ways his experience had been a privileged one, though not without its struggles. He talked about growing up in the UK under the Thatcher Government, when Section 28 legislation outlawed the teaching of the acceptability of homosexuality in schools, and then working in Singapore, where homosexuality was illegal, even if that legislation was not enforced. He talked about feeling that there were 'brackets on who I was' while there. He had seen successful social change through the Pink Dot campaign, which eventually led to the repeal of Singapore's laws on homosexuality, and observed similar recent movements, for example in North Carolina's 'bathroom bill'. He emphasised the importance of using the economic and social capital that are the benefits of privilege to advance the rights of others. He is now CEO of a DEI consultancy, The Inclusion Imperative.
Opportunities for effective action
There are many opportunities to advance the DEI agenda wherever one is based, but the responses must be context-specific.
Hantao and Geff first considered what was required of organisations in the Global North. Both agreed that sponsorship from senior leadership of DEI initiatives was crucial, particularly where this was codified and supported with budget and resources. Geff talked about identifying the pressure points in an organisation and leveraging them to produce a groundswell of supportive sentiment. He suggested looking to allies from outside the community who could act as potential changemakers by stressing the value of people with minority characteristics to the wider organisation without being seen to advocate for their own agenda. He also recommended focusing on the economic benefits that come from inclusion as well as the moral case, arguing that this would be more effective in bringing about policy change at board level.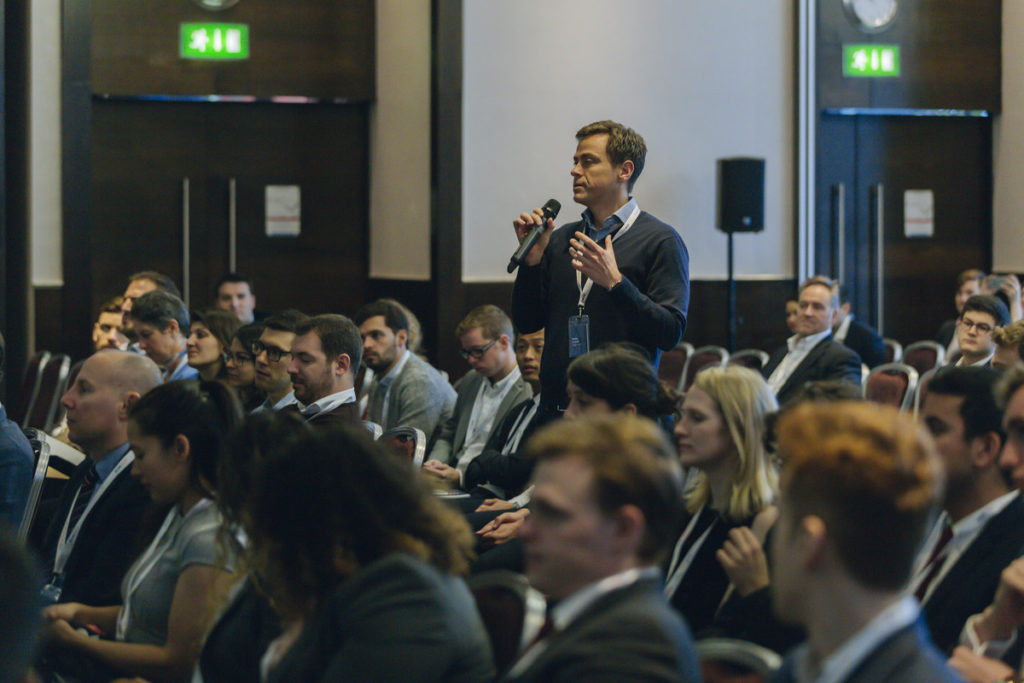 When considering possible actions in less accommodating cultures, all the speakers stressed the need to remember that every culture and every society has particular characteristics and factors. They recommended reaching out to activists, many of whom often lack the financial means to bring about change directly, asking them what works in their regions and then supporting them. Bisi reminded the audience that 75% of LGBTQ+ organisations in the commonwealth employ people on a voluntary basis. In such places, being an activist often entails a life of poverty and most development funding does not reach them. He cited Give Out (of which Geff is a trustee) as an example of an organisation that helps those from the Global North support activists across the world.
As an example of how not to intervene, on the other hand, the speakers recalled David Cameron's unhelpful comments at the 2011 Commonwealth Heads of Government meeting. His threat that the UK would not provide aid to a country that criminalised same-sex marriage was used to persecute local activists with the argument that it was because of LGBTQ+ people that the education of girls, the building of roads and other popular policies would be in danger. "The tiny little island cannot speak to the rest of the world," said Bisi, without running the risk of being criticised for a white saviour approach.
Final recommendations
The speakers were each asked to give the audience one final takeaway. Moud encouraged people to engage with the LGBTQIA asylum system, to support asylum seekers into employment and to look out for young, homeless refugees. She commended the work of the Albert Kennedy Trust. Hantao encouraged the members of the audience to take risks to be themselves and to participate in the communities in the organisations in which they worked. Geff reiterated his advice to seek out the power players in an organisation who could boost the profile of DEI in a way that Executives, who are not as familiar with the space, would not be able to do.
Finally, Bisi gave four final suggestions – to volunteer one's time and skills, to give money (for example to Micro Rainbow, Give Out or BAF), to take risks and not to be ashamed of privilege. He felt that together the global community could advance the opportunities available to all of us, irrespective of our background.
---
EUROUT is Europe's leading LGBTQ+ conference for graduate students, MBAs, PhDs and alumni from top business schools. The brainchild of London Business School's Out in Business club, the event brings together over 500 delegates from 20 schools and 50 companies who aim to inspire diversity and inclusion in the professional world and beyond.
EUROUT is regarded as an invaluable opportunity for LGBTQ+ professionals to explore career and networking opportunities with thought leaders and top organisations from around the world. This year's conference, themed 'Laying the Foundations for Success', took place on 17, 18 and 19 November 2022.
David Jones (MBA 2022) is a Classics graduate and has worked as a teacher in Malawi, an accountant at Deloitte and in the finance function at the Science Museum in London. He completed an internship with the Wheeler Institute's Development Impact Platform in Zambia over summer 2021 and is now continuing as an intern for the Wheeler Institute, contributing to the creation of content that amplifies the role of business in improving lives.
The Wheeler Institute is seeking to understand, illuminate and offer solutions to the challenges faced by the developing world, with an aim to identify the role of business in addressing these challenges and a focus on the implications and actions for those in developing countries. In support of our students, we approach this blog section as a reflective platform and a space where individuals can generate debate as long term agents of positive change.