The cost-of-living crisis and the UK economy
With rising prices, economic downturn, a higher cost of borrowing and looming fiscal deficits, the cost-of-living and energy crises remain front page news for government, businesses, entrepreneurs and people living in the UK.
How can we make sense of everything that is happening – and what should we expect, looking ahead? We were delighted to host a discussion with some of our most distinguished economics faculty on the current and future state of the UK economy.
Professors Andrew J Scott, Linda Yueh, Lucrezia Reichlin and Paolo Surico explored the impact of the cost-of-living crisis from a national and global viewpoint. Patricia Cohen, Global Economics Correspondent at The New York Times moderated the conversation.
The discussion, hosted by London Business School's Wheeler Institute for Business and Development, also covered fiscal and monetary policy, inflation, mortgages and debt.
About the panellists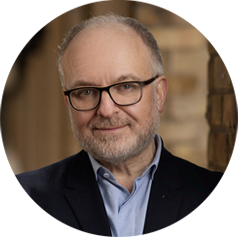 Andrew J Scott
Professor of Economics
Andrew J Scott is Professor of Economics at London Business School and a Research Fellow at the Centre for Economic Policy Research. Andrew's research focuses on longevity and business cycles and has been widely published in leading journals. He has been an advisor to the Bank of England and H.M.Treasury is on the advisory board of the OBR and was a Non-Executive Director at the Financial Services Authority. He formerly held positions at Oxford and Harvard University.
Lucrezia Reichlin
Professor of Economics
Lucrezia Reichlin is Professor of Economics at London Business School, Chair of the European Corporate Governance Institute (ECGI), Trustee of the International Financial Reporting Standards Foundation (IFRS) for which she is chairing the task force on sustainability reporting standard and Trustee of the Center for Policy Research (CEPR). Lucrezia was Director General of Research at the European Central Bank from 2005-2008. Lucrezia has published numerous papers on econometrics and macroeconomics. She is an expert on forecasting, business cycle analysis and monetary policy.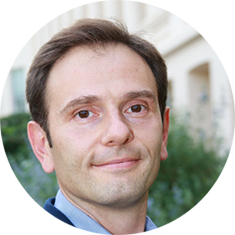 Paolo Surico
Professor of Economics
Paolo Surico is Professor of Economics at London Business School, fellow of the Centre for Economic Policy Research and former research consultant to several international policy institutions and central banks, including the European Central Bank, the Bank of England, the Financial Conduct Authority. Paolo's expertise lies in macroeconomics and has published extensively in leading international academic journals on a wide range of topics, including inflation, monetary policy, tax policy, housing and mortgage markets.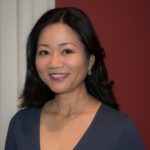 Linda Yueh
Adjunct Professor of Economics
Linda Yueh is Adjunct Professor of Economics at London Business School; Fellow in Economics at St Edmund Hall, Oxford University; and Visiting Professor at the IDEAS research centre, the foreign policy research centre at the London School of Economics and Political Science. Linda has been an advisor to the World Bank, European Commission, Asian Development Bank, World Economic Forum at Davos, and the British Chambers of Commerce (BCC), among others.
About the moderator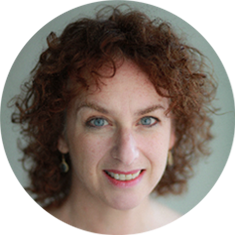 Patricia Cohen
Global Economics Correspondent, The New York Times
Patricia Cohen is the global economics correspondent, based in London. Patricia joined The New York Times in 1997 as Ideas editor to create the Arts & Ideas section, and later oversaw the paper's theatre coverage. Before joining The Times, Ms. Cohen worked at The Washington Post and Rolling Stone magazine, and did a stint working for a wire service in India. She started her journalism career at Newsday and New York Newsday as a member of the editorial board, and then political editor. An award-winning reporter, she has written extensively about ideas, books and the arts, and worked as an investigative reporter in the Culture department.