In our first two articles about the entrepreneurial ecosystem in Alexandra, we explored the typical challenges faced by microentrepreneurs and informal entrepreneurs operating in South African townships, before looking at the institutional ecosystem in which these entrepreneurs operate. Our third and final post in this 3-part series will explore the way forward: Can the disconnect between the offering in the ecosystem and the needs of microbusinesses be better bridged? Can some of the most basic and immediate needs of informal entrepreneurs and microbusinesses be better supported, and, if so, then how?
Affordable and accessible finance is possible
Qualitative data gathered by Reciprocity and the Wheeler Institute over 8 years among about 140 enterprises in Alex suggest that funding needs of microenterprises typically range between 5,000 and 50,000 rands towards working capital, purchasing stock and equipment, or improving infrastructure and premises. It should be stressed that credit is not a silver bullet, and that a cautious approach is required when it comes to promoting lending in heavily indebted societies. However, several solutions exist or can be developed to make credit for productive purposes (as opposed to consumer credit[1]) more accessible and more affordable:
Commercial lenders can innovate by providing small loans using non-traditional lending criteria that don't require balance sheets or cash flow statements. Such approaches are already gaining traction with lenders such as Lulalend, a Cape Town-based lender that provides small loans to SMEs starting at 10,000 rands.
Another innovation is the so-called "revenue-based financing", whereby loan repayments are proportional to business revenue and fluctuate accordingly, making repayments possible regardless of whether the business is going through a good or bad month. The significant advantage of such a system is that it reduces risk of default when a borrower, for whatever reason, is unable to keep up with fixed monthly repayments due to sharply fluctuating revenue, which is very often the case for township microbusinesses. The disadvantage is that it requires a reliable form of record-keeping, which is not always easy to provide for small business owners.
Public sector lenders, which are specifically mandated to provide affordable financial support to SMEs and microbusinesses, need to drastically simplify lending criteria and blend them with grant finance. While much ground remains to be covered, there are signs that these ecosystem actors are finally moving towards significantly simplifying access for microentrepreneurs and informal businesses. One example is provided by the Township and Rural Entrepreneurship Programme (TREP). Launched in 2020 by the Small Enterprise Finance Agency SEFA (itself an agency of the Department of Small Business Development) the TREP scheme offers blended finance to specific categories of township businesses, with a 50% loan component and a 50% grant component at a 5% interest rate, usually over a period of 36 months. The TREP represents a huge step forward on paper, especially its combination of grant and loan funding at very low interest rates, which makes its loans realistically affordable to many microbusiness owners. In practice, however, the paperwork that needs to be provided can still come across as daunting for a large portion of loan candidates. Indeed, research conducted by the Wheeler Institute and Reciprocity suggests that completing all the application steps and paperwork can easily take up between 40 and 70 hours of work. Further simplification of the process is essential to make the scheme more impactful and meaningful.
Non-financial support needs to be specifically tailored to the needs of micro-entrepreneurs and informal entrepreneurs
Non-financial support could arguably be even more important than financial support: More than funding, microbusinesses operating in informal or semi-formal environments such as Alex need tailor-made, specialised support fostering good business practices. Theoretically, a lot of non-financial support resources are already available in the South African ecosystem, but as emphasised in our previous posts, there is remarkably little physical presence of such support in the townships. Practical and physically accessible support is badly needed in Alex and townships across South Africa. The ecosystem also needs to be strengthened in a more coordinated way by both the private and the public sector stakeholders. Some of the ways to strengthen the ecosystem could include the following elements: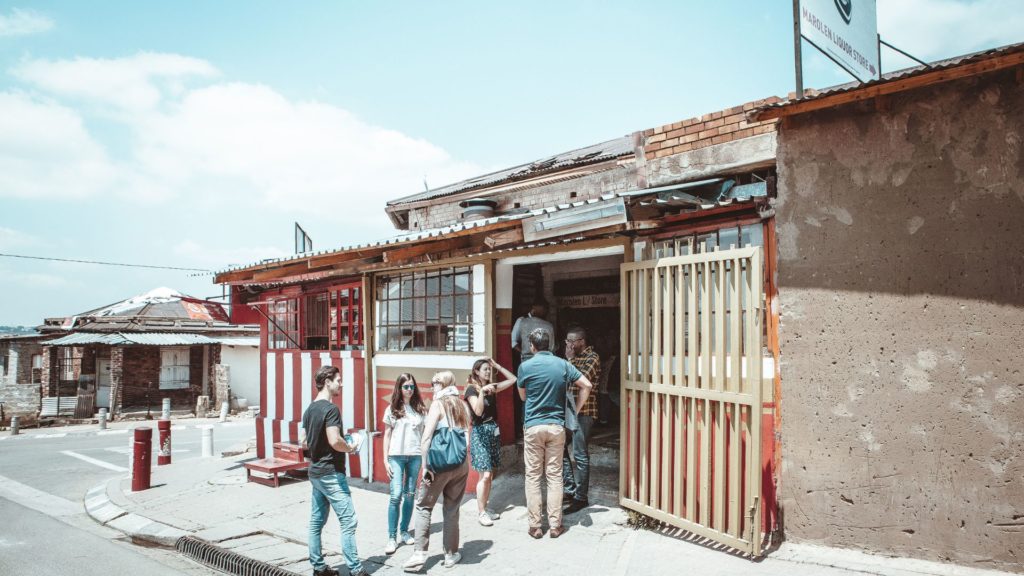 A network of walk-in centres providing practical assistance with registration, business planning, and business training can have a clear and direct impact on enterprise development in townships. One example of such a walk-in centre is The Business Place (TBP), a non-profit organisation that aims to provide entrepreneurs with information and tools to build their businesses, including a "micro-MBA" training programme. The Business Place, which was originally supported by corporate actors and had a network of over 20 centres in townships around South Africa until the mid-2010s, has sadly been reduced to a single remaining branch in Gqeberha (formerly Port Elizabeth) in the Eastern Cape, due to a reduction in funding. With support from the private sector and the public sector ecosystem actors, the TBP concept could be revived and expanded, with long-term resources to ensure its sustainability.
Independent, grassroots business development service providers originating and operating in the townships can also help to strengthen the business fabric of the townships. One example is Leborogo ("The Bridge", in Sesotho), a business development service provider started by Piki Phasha in Alexandra, with support from the Wheeler Institute. Leborogo aims to provide basic but extremely relevant support services to township microbusinesses, such as designing business plans, registration services, and the facilitation of funding applications. Leborogo is currently piloting these services in Alex and testing the viability of its business model.
Leverage technology for online training and support: Online learning, mentoring and training opportunities can provide micro-entrepreneurs with access to information and skills transfers that would not otherwise be available. The COVID-19 pandemic has had many negative effects, but it has also dramatically accelerated the usage of technology and online tools to improve people's lives. One example of online support is provided by the GROW movement, a US-based non-profit organisation, which provides online coaching to entrepreneurs in the global south, including through interventions by students from London Business School (see video here). Research conducted to measure the impact of such interventions suggests that the beneficiaries of these programmes can increase their sales on average by a quarter. While this is very encouraging, one of the conditions for such remote support to be successful is for entrepreneurs to have reliable and affordable access to data and a degree of familiarity with technology, neither of which are a given in ecosystems such as Alexandra.
Reinforcing market linkages, which involve integrating microbusinesses into the value chains of larger businesses. Some of South Africa's corporates and large businesses are already partnering with township-based businesses to link them with opportunities and distribution channels in low-income markets. One recent example is Shoprite Checkers, a large South African retailer, with its new Next Capital division. According to Shoprite, Next Capital aims to provide some of its SMME suppliers with direct access to buyers and personalised support in such areas as marketing, branding, packaging and working capital. With its immense buying power and access to capital, Shoprite is able to provide a significant boost to successful microbusinesses by integrating them into its value chain and supply chain.
There is no silver bullet – but reinforcing ecosystems requires a long-term commitment of resources and a shift away from a narrow focus on immediate financial return
Most of the above ideas are either already working on a small scale or are being tried and tested. To understand how they can work on a bigger scale for significant impact, two main critical points are worth noting: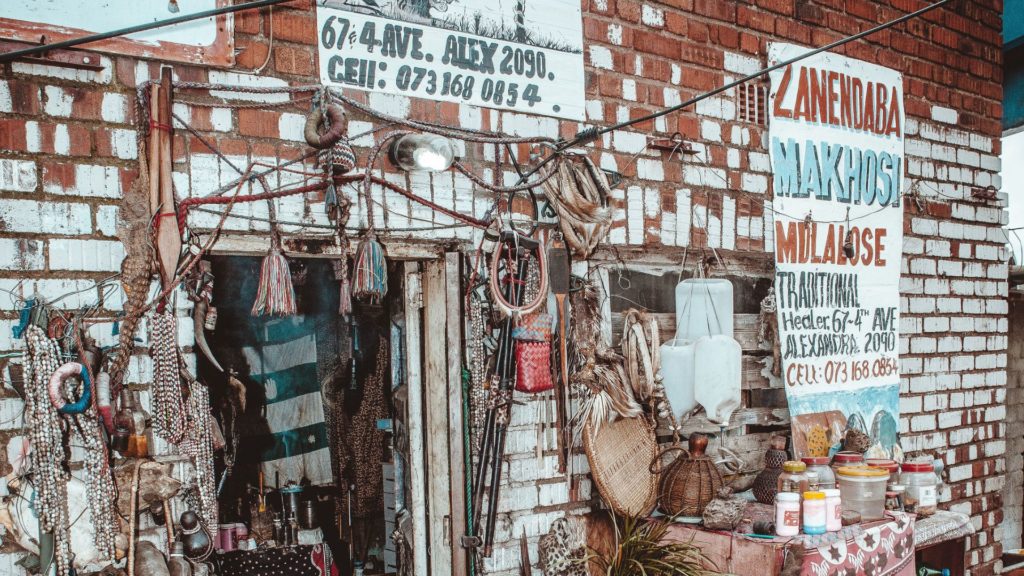 The first is that there is no single silver bullet that can magically create a perfectly functional entrepreneurial ecosystem out of thin air. Efficient ecosystems need committed stakeholders, able to work both independently and in a coordinated way towards a bigger purpose to address the existing systemic gaps and challenges.
The second critical point is that none of these ideas or interventions create immediate financial returns, nor can they be expected to be financially self-sustaining on their own. Rather, they need long-term financial and human investment. The main goal should not be financial return, but a stronger, more conducive ecosystem.
To conclude this series, it is worth capturing the main learnings from our study of Alex:
First, there is the rather straightforward fact that a conducive entrepreneurial ecosystem is critical to support economic growth and job creation.
Second, it is possible to improve an ecosystem by first mapping it, and identifying its challenges, from a systemic perspective as well as a key stakeholder perspective in order to develop responses and policies that are relevant to place, people and local context.
Finally, only a sustained, systemic approach; with a clear action plan, milestones and designated lead actors, equipped with the necessary human and financial resources, can produce an improved entrepreneurial ecosystem capable of producing positive externalities such as higher economic growth, employment opportunities and income generation.
---
[1] South Africa's consumer microcredit is highly developed but focused essentially on consumer loans, with an estimated value of US$ 13.5 billion of micro-consumer loans in 2021, compared to only US$ 3.7 billion worth of microloans for productive purposes. Sources: National Credit Regulator, Consumer Credit Market Report, 1st Quarter March 2021. Web link: https://www.ncr.org.za/documents/CCMR/CCMR%202021Q1.pdf (Downloaded in February 2022).
[1] Eighty20 XDS Credit Stress Report, Q3 2021. Web link: https://www.eighty20.co.za/app/uploads/2021/11/Eighty20_XDS_Credit_Stress_Report_2021_Q3.pdf
---
LBS students have been collaborating with micro-entrepreneurs in Alexandra Township ('Alex') in Johannesburg for ten years, with over 700 MBA students helping 150 entrepreneurs respond to business challenges. This engagement with the Alex business ecosystem is delivered through a partnership with Nicolas Pascarel and Pierre Coetzer of Reciprocity, and Piki Phasha from Leborogo. Members of the Wheeler Institute were involved in establishing and delivering this engagement (Global Experience). The Wheeler Institute also collaborates with Reciprocity on identifying and implementing ways to best support the development of a sustainable entrepreneurial ecosystem.
Reciprocity is a Cape Town and Tunis based consultancy looking to unlock the potential of business as an agent of economic transformation, and maximize the positive socioeconomic footprint of business in low income segments.
Pierre Coetzer and Nicolas Pascarel are the founding associates of Reciprocity.
---
More from the series..