As the world grapples with environmental challenges, the fashion and luxury sectors are under increased scrutiny for their roles in carbon emissions and waste generation. At the annual Retail Luxury and Consumer Conference (RLCC), organised by London Business School's Retail, Luxury, and Consumer Club, Dax Lovegrove (Global Director of Sustainability, Jimmy Choo and Versace) and Damian Brown (Group Head of Talent Acquisition, Chalhoub Group) shared their perspectives on how their industries are tackling these challenges. Four key themes emerged from the discussion.
Growth Opportunity Re-commerce and Repair Services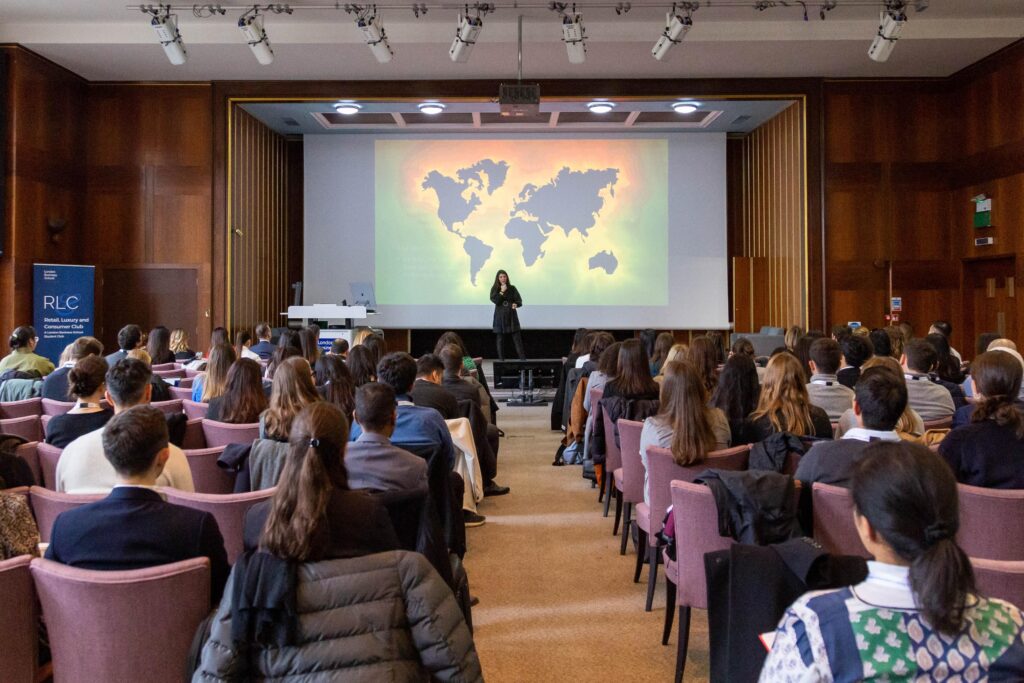 The retail fashion industry, responsible for 10% of carbon emissions and ranking among the top ten plastic polluters in consumer goods, faces growing pressure to improve sustainability and reduce its environmental impact. Further, it was highlighted during the speaker panel that, according to a Bain & Co. study, approximately 70% of fashion items end up in landfill and the panelists acknowledged the can and should move towards more re-commerce and repair services. They discussed how brands are entering the repair market with Jimmy Choo already established in this space – continually improving the customer experience and uptake. Lovegrove explained, "Repair, Resale, Rental, and Recycling are significant growth areas and so 'Re-Commerce' presents a massive opportunity for the industry".
Engaging Suppliers and Ethical Transparency
Speakers highlighted the importance of ethical transparency and moving beyond their core operations towards engaging suppliers on sustainability efforts. Particularly around the importance of considering the afterlife of products and the entire supply chain.
Incorporating Sustainability into Product Design
The discussion also touched on how sustainability was influencing the product design of even high-luxury items. Leather in luxury goods was one example, with panelists predicting a shift towards plant-based alternatives, such as banana leather, within the coming years. Damian noted, "When you think about the food sector, 15 years ago, plant-based diets were niche, but now they've taken off. I imagine the same thing will happen with leather in the next 2-3 years." Sustainable packaging and carbon reduction initiatives were also discussed, with panelists emphasizing the importance of working with top suppliers in pursuing low-carbon materials for more sustainable packaging.
Competitive Advantage Through Sustainability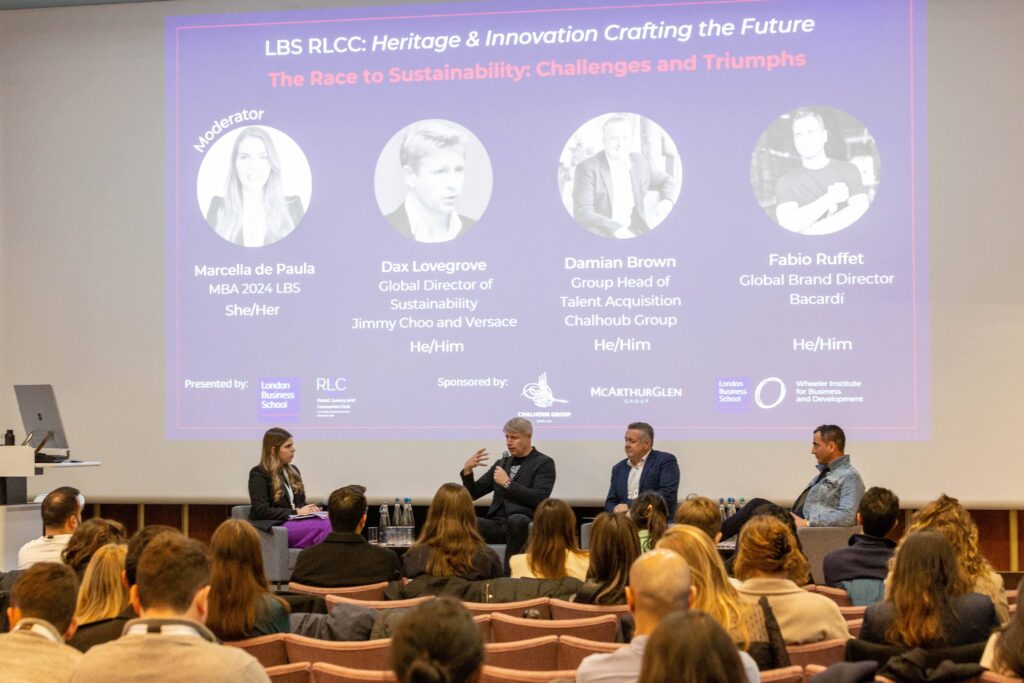 The panelists agreed that sustainability could be a competitive advantage, but it would be dynamic as competitors respond. For companies, sustainability can be a source of competitive advantage, with consumers shifting from value for money to values for money. If businesses want to avoid being accused of greenwashing, they must be real. This boils down to being clear about whatever sustainability measures the company wants to achieve and actively sharing its progress.
In conclusion, the panelists emphasized the importance of adopting sustainable business practices, engaging suppliers, and promoting ethical transparency in the fashion and luxury sectors. By addressing the challenges and seizing opportunities, the industry can create a more sustainable future, foster competitive advantage, and drive positive change. It is evident that sustainability is no longer just a buzzword; it is an imperative for the fashion and luxury sectors to thrive in a rapidly changing world.
---
About the Retail, Luxury and Consumer Club
Retail, Luxury and Consumer Club at London Business School is a dynamic and supportive community of passionate students and alumni. The club's mission is to build strong relationships with global companies in the retail, luxury, and consumer sectors and to serve as a knowledge hub for club members for careers, professional development, and networking. The club's activities include an annual themed conference with over 200+ attendees, monthly speaker series, networking events, and bi-annual international treks to Milan and Paris for company visits.
About the author
Ian Townsend (MBA 2024) spent five years in management consulting before coming to London Business School. During his time in consulting, he focused primarily on advising private and government-backed financial institutions across a range of topics, from growth strategy to product innovation. He is passionate about driving sustainable and inclusive growth, particularly as it relates to supporting small and medium-sized businesses.
---
Related posts