On 22nd October 2023, the Wheeler Institute for Business and Development was delighted to welcome Goonj for 'Chaupal', their annual no agenda conversation on campus.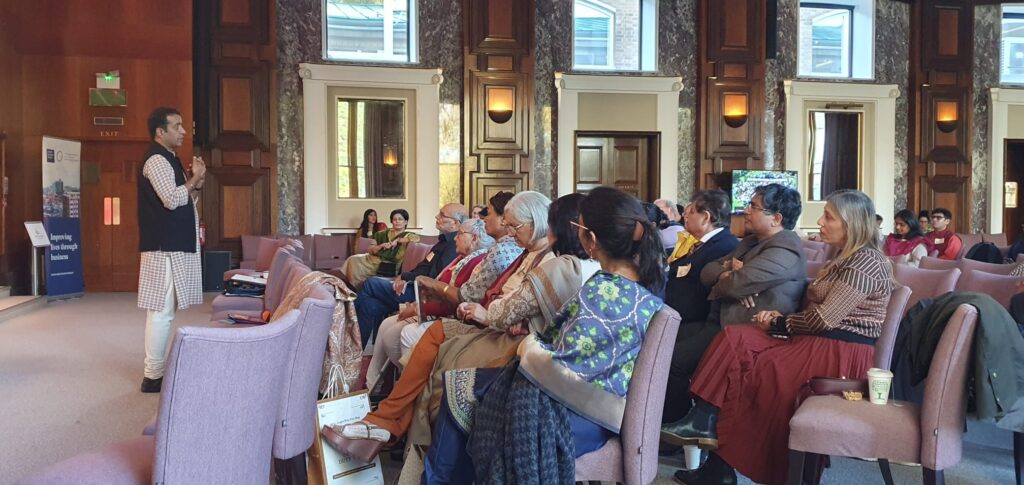 ---
Founded by Anshu and Meenakshi Gupta in 1999, Goonj embodies a clear mission: to preserve the dignity and strength of India's most vulnerable communities. It is one of the leading disaster relief and rural development organisations on the subcontinent, focusing on sanitation, water, education, and sustainable growth. The charity's unique business model has made it a Harvard Business School case study
Anshu, Meenakshi and friends of Goonj discussed social and business philosophy, impact, and sustainable development, followed by a live cultural performance and dinner.
The Goonj philosophy: dignity, reciprocity, and local wisdom
'The first thing we do when we enter a village is say thank you. The people there are always confused. They tell us that we have it wrong, and they should be thanking us for driving all this way just to help them. And we ask, 'But who built the roads that carried us here?' Often, they respond emotionally – this is the first time anybody has ever acknowledged their hard work.'
Goonj has two key pillars. The first is reciprocity; Anshu argued that we need to reframe they way we speak and think about charity, suggesting that the idea of 'giving' ignores the fact that the 'giver' is receiving, and has received so much from the 'receiver'. He maintains that 'financially poor' communities are wealthy in many ways, which include knowledge, culture, experience, and spirt, and Goonj represents a desire to learn as much as a desire to help. By using sustainable materials, Goonj oversees a range of development projects that are largely driven and carried out by their beneficiaries, built on a reverence and respect for local wisdom.
'Who am I to say that this technique has no value?' asked Anshu, as he told the story of a rural villager finding water below ground using a coconut. 'I laughed too,' he said, 'but the man marked the spot and the villagers dug for 16 feet. Sure enough, there was water.'
Their second, and arguably most important pillar is human dignity. Dignity is at the core of Goonj; they ensure that their actions never undermine the dignity of those that they work and help with. This particularly characterises their work with recycled clothing. Goonj maintain that access to clothing helps to maintain self-respect. Anshu showed us two images of the same boy before and after receiving clothing from Goonj. A commentator said that in the second, his expression read, 'Look at me, I am somebody.' But at another, more complicated level, Goonj's mass mobilisation of resources is giving communities the opportunity to remind themselves of their own strength by uniting around projects with clear goals.
The same principle is reflected in Goonj's marketing materials, which promote the character and resilience of the communities that they work with, not their poverty. This core value is a key differentiator from many mainstream charitable fundraising campaigns.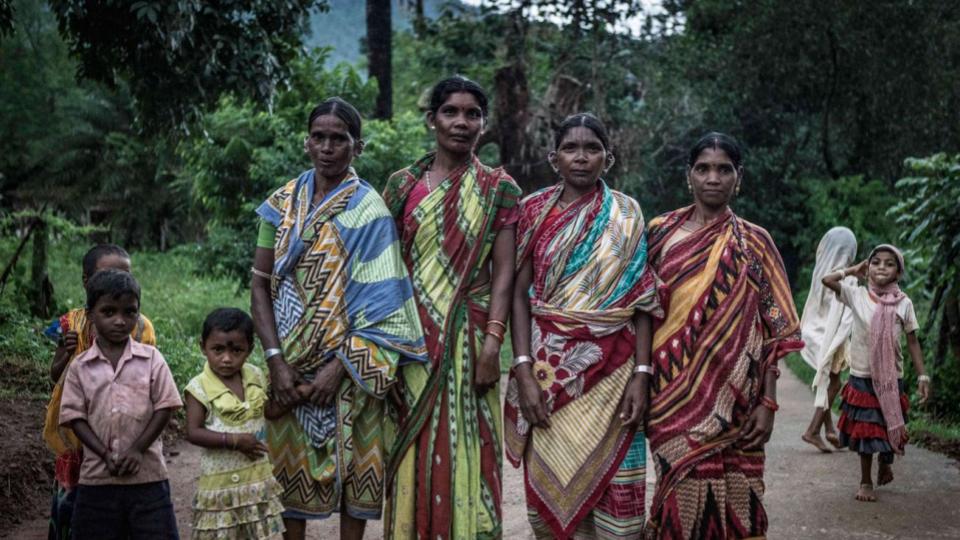 Initiatives and Impact
Goonj argue that we need to rethink economies of value when considering social enterprises. Though the NGO has raised tens of millions of dollars' worth of capital, Meenakshi stressed that Goonj thinks in terms of lives impacted. In the last eight years, Goonj has organised over 55,000 development projects, mobilising over 45 million kilos of urban material. Some of their key initiatives include:
Cloth for work is about turning old material into a valuable resource for rural development projects. By rejecting the idea that money is the most valuable resource to development, Goonj has helped communities across India to build bamboo bridges; dig wells; develop irrigation and water harvesting systems; repair roads; construct new school buildings and a host of other things. They argue that such a wide scope of activity has only been possible because of 'community power', and a supply of old but usable material. The charity has repurposed 5.2 million kilos of waste cloth since 2014.
Goonj's award winning 'School to School' initiative funnels unused materials from urban education centers into rural schools. The provision of notebooks, stationary, water bottles, and other resources has kept more children in school and greatly improved the quality of education available in rural areas.
'Not Just a Piece of Cloth' aims to tackle period poverty and stigma surrounding menstruation. The scheme began almost a decade ago, in response to a heartbreaking story of a rural woman who contracted tetanus from an unsanitary pad and passed away. Since then, Goonj have provided over 7 million sanitary pads to vulnerable women.
'Green by Goonj' reuses and 'upcycles' any of the charity's excess material, completing their status as a fully sustainable brand. Preloved fabrics, plastics and metals are repurposed into over 100 products, ranging from shirts and trousers to tote bags and rugs. The range is crafted by the charity's affiliate communities and helps to secure the projects against any future fluctuations in funding.
---
About the speaker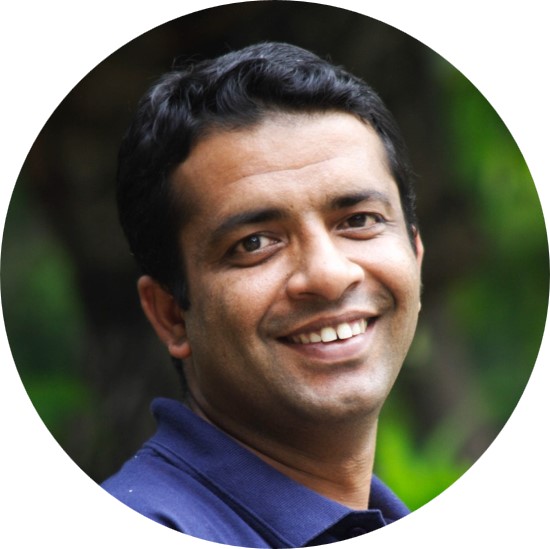 Anshu Gupta has received a Magsaysay Award for his work on transforming the culture of giving in India and for highlighting material as a sustainable development resource for the socioeconomically disadvantaged. He has been praised for building a material-based economy that bridges the gap between urban and rural communities in India by prompting trade and development in a range of areas including infrastructure, education, and sanitation.
---
Discover our research portal and subscribe to our mailing list now
---
Related Posts