From empowering women to become entrepreneurs in rural India to leading the conversation on African economic studies, we take a look at five Wheeler Institute impact projects from the last five years.
---
Since its launch in 2018, The Wheeler Institute for Business and Development has built awareness of the unique role that business can play in improving the lives and livelihoods of the world's most disadvantaged communities. Our approach to impact focuses on conducting rigorous research; forging communities of practice; and shaping business education.
Over the past twelve months, we have provided support for 25 new research proposals across subject areas, covering a diverse range of topics and geographies. The backing of these new proposals has allowed us to support more than 60 lead researchers over the past five years. Alongside an extended network of researchers from a wide range of institutions beyond London Business School, including Harvard Business School, Stanford University, MIT, and Boston University, we have supported 75 research projects in total.
At the end of 2022, we launched our research portal. The portal is an original digital space that amplifies and catalogues the action research conducted by our diverse stakeholders. The site has quickly become an invaluable tool that encourages imaginative research in developing countries and gives a platform to its outcomes.
To celebrate the Wheeler Institute for Business and Development, we're looking back at five of our most impactful projects so far.
Dharma Life, the Wheeler Institute and Siriti, have come together to bridge the gap in our understanding of rural India to provide an unfiltered presentation of challenges, insights and opinions of the rural population with recommended solutions. Through a focus on boosting education and alleviating poverty, the partnership has empowered the women of these communities to become thriving entrepreneurs.
The Voice of the Village roundtable series connects these rural women entrepreneurs with a network of academics and global partners to identify and discuss the challenges faced by communities in rural India. These roundtables create inclusive communities of practice to help villagers lead their communities on the path of progress.
The Wheeler Institute's work with Dharma Life Labs has helped to generate an estimated $5,760,000 of capital, which has impacted 3,441,825 lives in India. It has attracted thousands of viewers and supporters from across the world.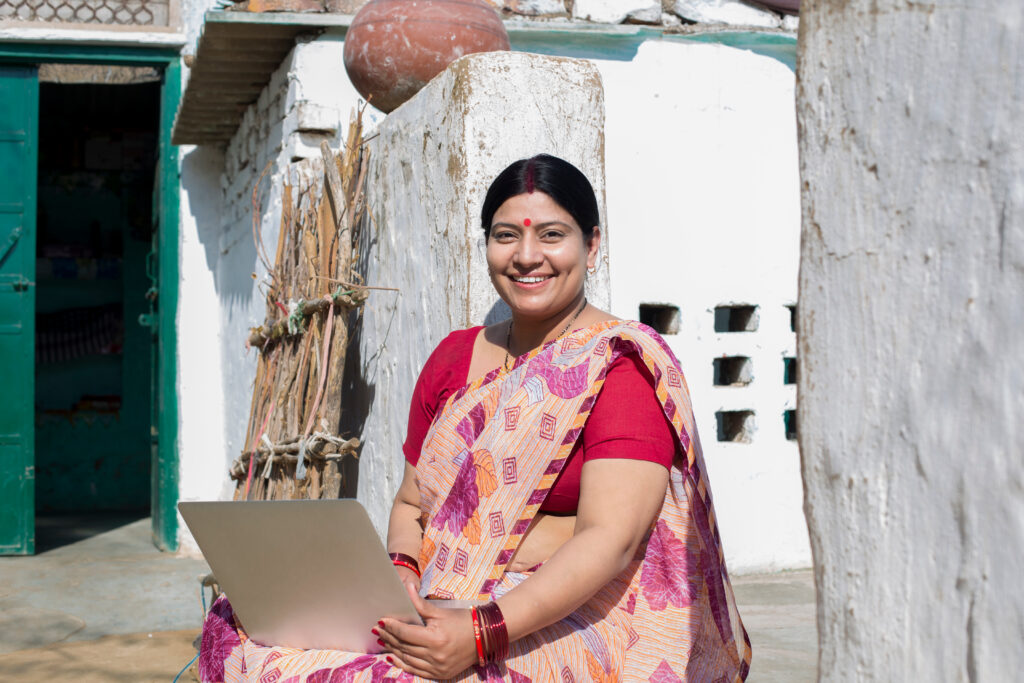 In Spring 2022, more than 27,000 people from over 160 countries and 1,000 universities and academic institutions participated in the African History through the Lens of Economics open access course. As a first of its kind, the course combined insights into cutting-edge research with the establishment of a large and engaged community of individuals from across the world, working together to identify evidence-based practices to address the challenges of economic development in Africa. 77% of this community were from Africa, and 80% were from outside the field of economics.
The lecture series was awarded the European Economic Association's Award for Innovation in Teaching (2023).
Our flagship event series invites renown thought leaders such as Esther Duflo, Abhijit Banerjee, Gita Gopinath, Rebecca Henderson, Thomas Philippon and Oded Galor. It has enjoyed popularity among a wide audience.
In May, 'Rethinking Capitalism: in Conversation with Daron Acemoglu' was attended by over 600 people in-person and virtually. Professor Acemoglu discussed the relationship between technological processes and socio-economic growth, as well as the future of business education. One student said, 'I'm really glad I attended this event. The Wheeler Institute is simply re-educating so many of us.'.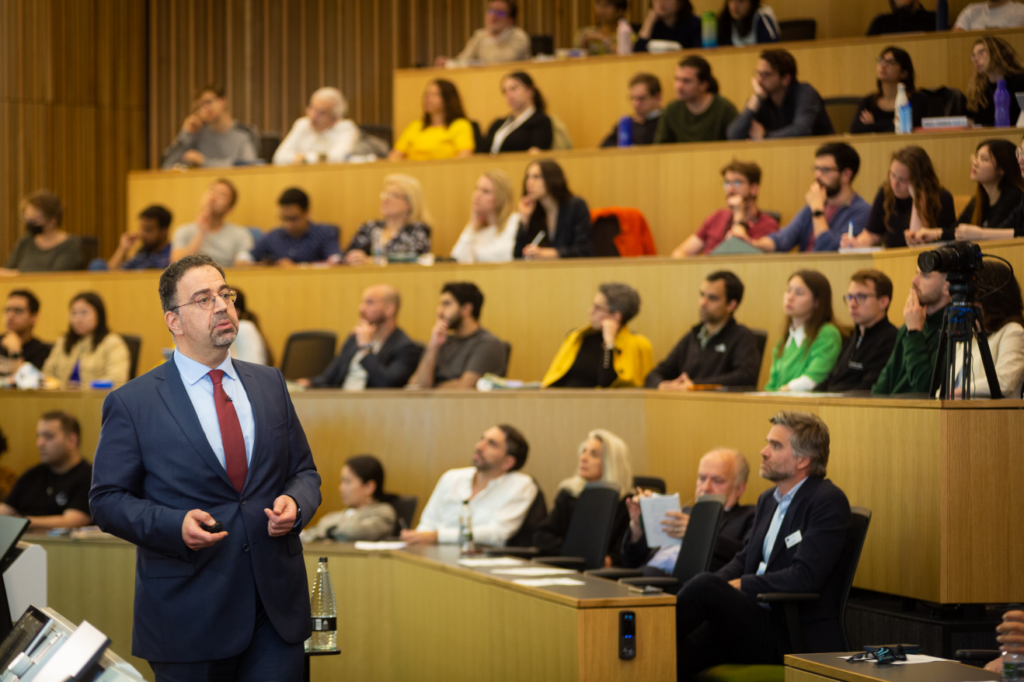 The Development Impact Platform was designed to create long-lasting impact for local organisations or communities through unique collaborations with LBS students, leading faculty members, and local partner academic institution(s). It gives students the opportunity to travel to developing countries and work with a variety of stakeholders to make positive change.
In Dakar, Senegal, for instance, LBS students collaborated with Pharmacie Nationale d'Approvisionnement, Institut Africain de Management, Africa Resource Centre and Professor Jérémie Gallien to analyse the National Pharmacy of Supply and address reoccurring issues relating to stock shortages, oversupply and the expiration of medicines. These students successfully established recommendations to better manage merchandise flows and improve access to medication.
Abdoulaye Thiam (MBA 2020) said of the experience, 'I'm from Africa, but I had never worked in Africa before. Working in Senegal with such amazing people was really my way of giving back to the local community'.
We have sought to illuminate and offer business solutions to the challenges created by the COVID-19 pandemic, with a particular focus on implications and actions for those in developing countries. Our 'COVID-19 conversations' attracted many high-level speakers such as Muhammad Yunus, Sebnem Kalemli-Ozcan and Pierre Olivier-Gourinchas. They addressed a wide range of topics, including consumption in times of pandemic and moving from CSR to responsible business. Constantly seeking to innovate and expand in our approach to education, we even delved into a theoretical reframing of crisis as opportunity to build a better world.
We are committed to understanding and responding to the world around us. The COVID-19 conversations are just one example of our adaptive and topical approach to the biggest challenges facing the developing world. This year, we hosted a large delegation of the Ukrainian government at our Ukraine Recovery Business Day, as a part of the Ukraine Recovery Conference. The conference focused on mobilising international support for Ukraine's economic and social stablisation, as well as recovery from the effects of war through emergency assistance for immediate needs and financing private sector participation in the reconstruction process. With the goal of securing a more modern, open and resilient long-term economic future for Ukraine, themes throughout the conference ranged from private sector engagement, infrastructure, and reform and governance.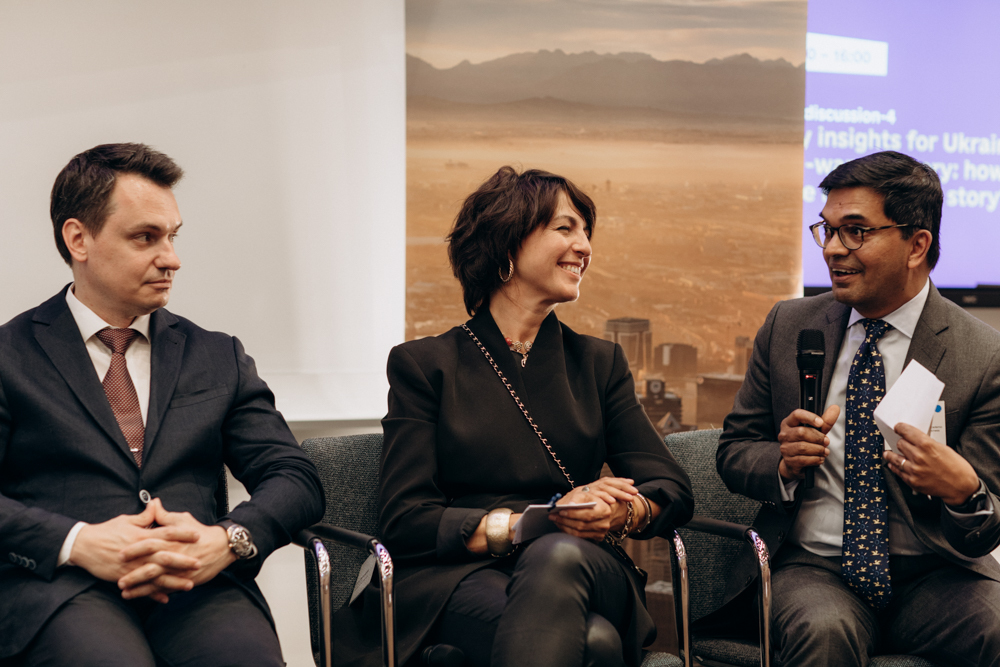 What next?
On 27th September, we hosted our first event of the 2023-24 academic year, 'Populism: Then and Now'. Sergei Guriev, Provost and Professor of Economics at Sciences Po and Andrés Velasco, Dean of the School of Public Policy at the London School of Economics and Political Science, joined us for a conversation moderated by LBS student Marta Verani (MBA2024). Attended by over 160 students and business leaders in-person, the discussion centered on the social and economic roots of Populism, and its implications for modern geopolitics. One student wrote, 'It was an eye-opener into understanding populism, and… the role politics plays in business.'.
This November we are partnering with IFRS to deliver a series of lectures on climate standards and the importance of sustainability reporting for business communities. These webinars will focus on the technical deployment of business and management best practice models on environmental issues, particularly in developing countries. The series builds on the Wheeler Institute's previous collaboratrion with Lucrezia Reichlin, London Business School Professor of Economics, in our 'Towards net zero' sessions. 'Towards net zero' explored how public and private investors can restructure capital offerings and risk management processes to help make 'net zero' a reality.
We are also delighted to confirm that a second lecture series related to African History Through the Lens of Economics will take place in the current academic year. Unlike its predecessor, this series will focus on contemporary Africa, addressing the implications of research into the current socio-economic climate for development on the continent.
Head to the Wheeler Institute research portal to find out more about our ongoing projects and latest publications, including 'The Employment effects of Ethnic Politics', 'Timely After-Sales Service and Technology Adoption: Evidence from the Off-Grid Solar Market in Uganda', and 'The Unequal Economic Consequences of Carbon Pricing'. 'The Unequal Economic Consequences of Carbon Pricing.
---
Discover our research portal and subscribe to our mailing list now