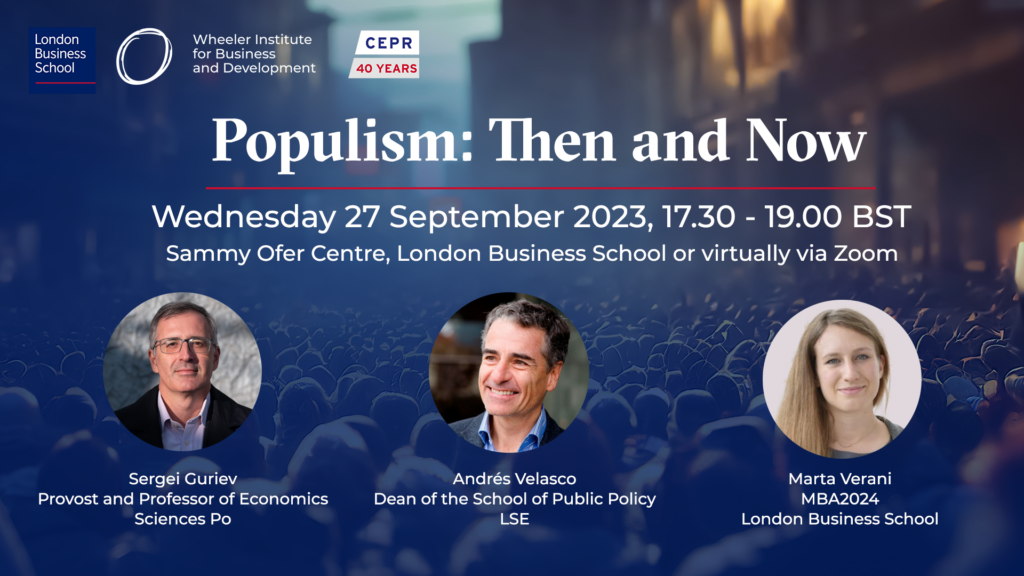 This event has now passed.
We live in a polarised world. Citizens, entrepreneurs, and business have an increasingly complex social and political environment. Populist movements, often stemming from inequities and cultural divides, with their broad appeal and often divisive policies, exert a significant influence on business landscapes. Even global geopolitics appear to reflect deeper fault lines linked to the appeal of populist policies, social injustice, and contradictory views.
Join us to explore the complex and dynamic world of populist movements across the world and understand how populism, which a few decades ago was confined to Latin America, has morphed into a global movement, now centred on moral values, identity, and cultural divides, often magnified by social media. Special guests Sergei Guriev, Provost and Professor of Economics at Sciences Po and Andrés Velasco, Dean of the School of Public Policy at the London School of Economics and Political Science, and moderator Marta Verani MBA2024 will examine the roots of populism and its economic and social origins. They will also discuss the implications of populism and the role it plays in reshaping geopolitics. The event will be hosted by Elias Papaioannou, Co-Academic Director of the Wheeler Institute for Business and Development and Professor of Economics at London Business School.
This public event is part of a two-day academic business conference 'Political Economy of Populism' organised by the Centre for Economic Policy Research (CEPR) and the Wheeler Institute for Business and Development at London Business School.
Date: Wednesday 27 September 2023, 17:30 – 19:00 BST (Check-in and refreshments from 17:00 BST)
Location: Sammy Ofer Centre, London Business School or virtual via Zoom
---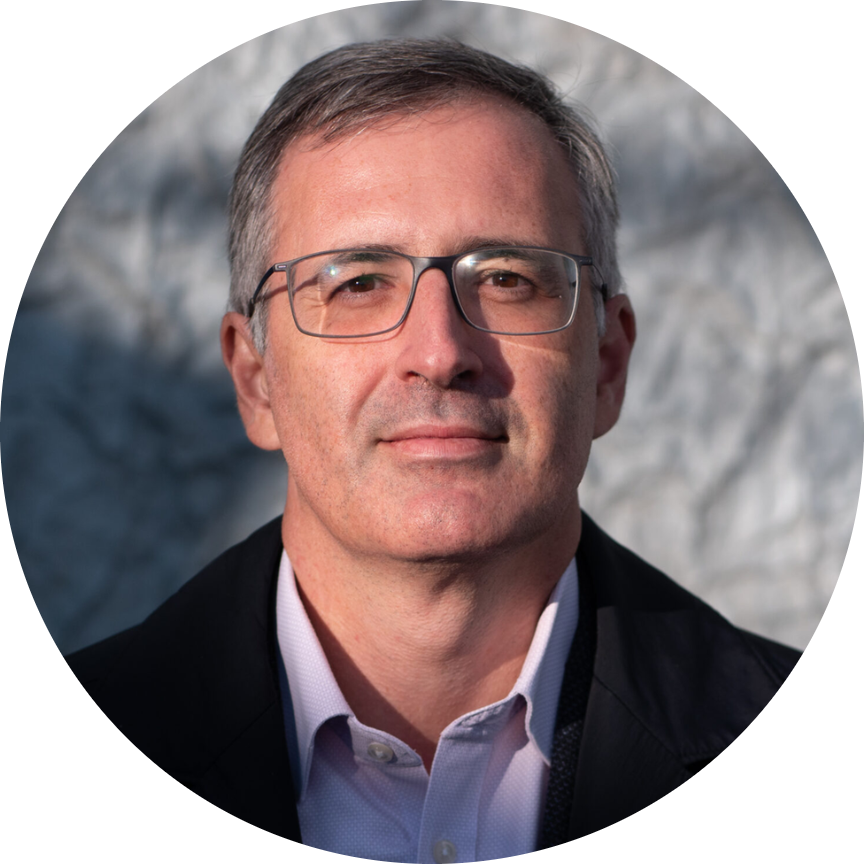 Sergei Guriev is a Professor of Economics at Sciences Po. In 2022, Sergei was appointed Provost of Sciences Po. During 2016-19, he was on leave from Sciences Po serving as the Chief Economist of the European Bank for Reconstruction and Development (EBRD). Dr. Guriev's research interests include political economics, development economics, labor mobility, corporate governance and contract theory. Dr. Guriev's latest book Spin Dictators: The Changing Face of Tyranny in the 21st Century, offers incisive portraits of today's authoritarian leaders and s explains some of the great political puzzles of our time―from how dictators can survive in an age of growing modernity to the disturbing convergence and mutual sympathy between dictators and populists. Learn more from our recent event, In conversation with Sergei Guriev: Spin dictators and rising tensions with Russia.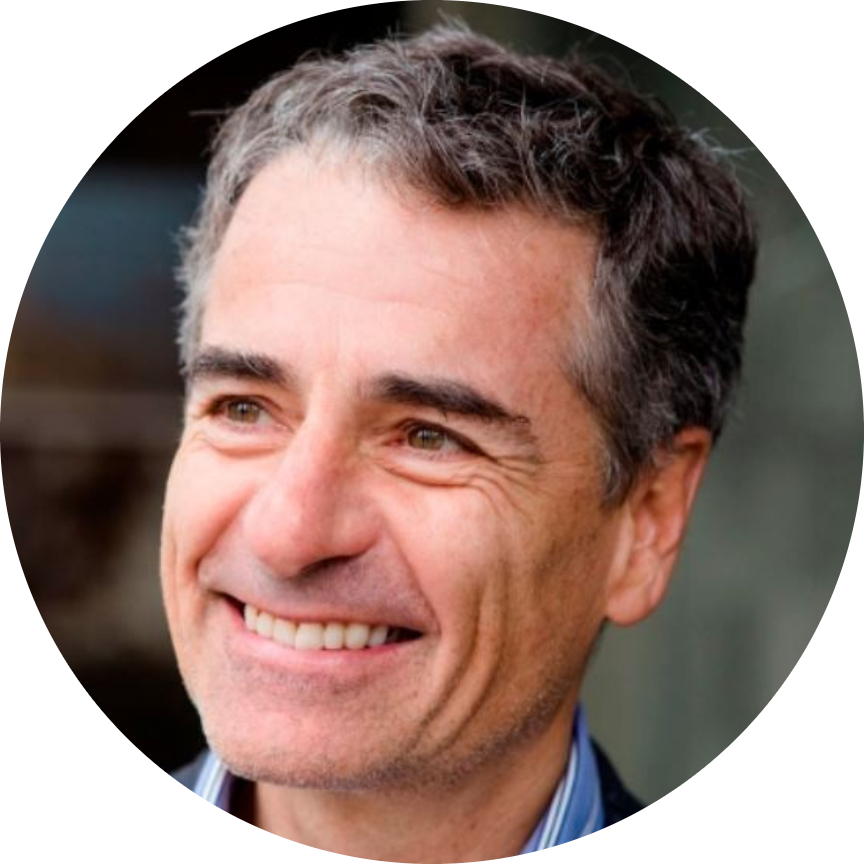 Andrés Velasco is the Dean of the School of Public Policy at the London School of Economics and Political Science. Mr. Velasco was a presidential candidate in Chile in 2013. He also was the Minister of Finance of Chile between March 2006 and March 2010. During his tenure he was recognised as Latin American Finance Minister of the Year by several international publications. Mr. Velasco is the author of nearly one hundred academic articles, several academic books and two novels. He has served as a consultant to the International Monetary Fund, the World Bank, the Inter-American Development Bank, and to governments, central banks and private businesses around the world.