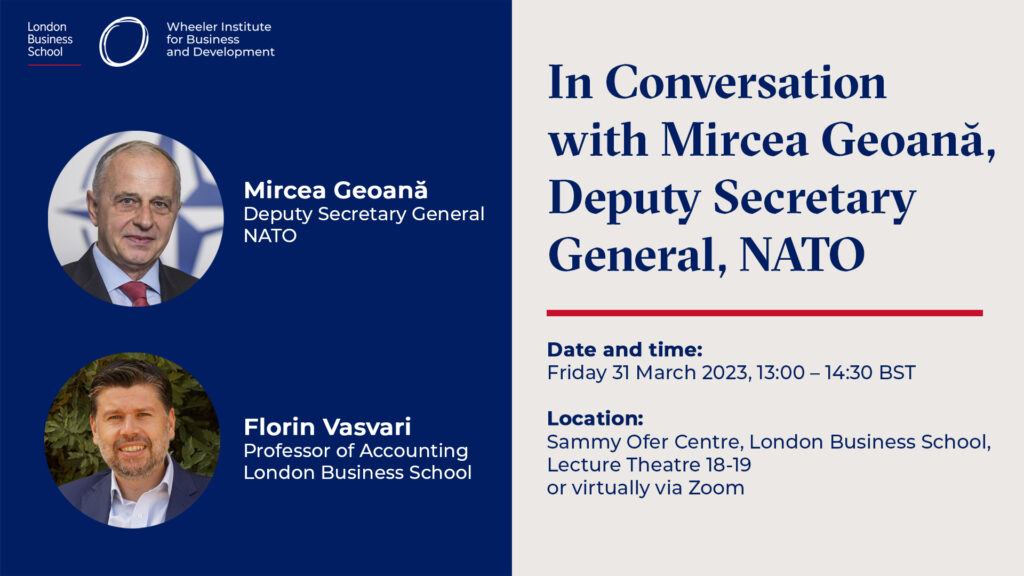 Since the start of the war in Ukraine in February 2022, the role and intervention of NATO has been in the spotlight of international relations. Join us for a conversation with Mircea Geoană, Deputy Secretary General of NATO, and Florin Vasvari, Professor of Accounting at London Business School, who will discuss the key lessons learnt from the conflict, the significant challenges and opportunities ahead, the need for united international resilience and the global strategic shifts in the context of the war and beyond.
The event, hosted by Elias Papaioannou, Co-Academic Director, Wheeler Institute for Business and Development and Professor of Economics at London Business School, will also delve into the Alliance's pledge to support Ukraine's efforts on its path to post-war reconstruction. Mr Geoană will also discuss the role of business in NATO's initiatives related to innovation and resilience and the impact of the war on the economic and social stability of the region, the Euro-Atlantic community and further afield.
Date: Friday 31 March 2023, 13:00 – 14:30 BST
Location: Sammy Ofer Centre, London Business School, LT18-19 (Check-in from 12:40 BST)
or virtual via Zoom
This session follows our recent event, In conversation with Sergei Guriev: Spin Dictators and Rising Tensions with Russia, which focused on the conflict in Ukraine, the political environment and economy in Russia, and the wider impact of the conflict around the world.
---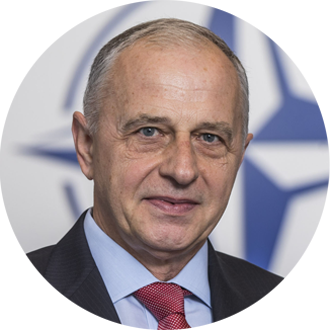 Mircea Geoană, Deputy Secretary General, NATO
Mircea Geoană became NATO Deputy Secretary General in October 2019, after a distinguished domestic and international career. Between 2008-2011 he was President of the Romanian Senate. He has served as a diplomat and a politician, and in 2009 was his party's candidate to be President of Romania. Mr Geoană is a strong advocate of transatlantic integration and has held a number of international positions, including OSCE Chairperson-in-Office in 2001 and personal representative of the OSCE Chairperson-in-Office for Georgia in 2005. Mr Geoană is the first Deputy Secretary General from Romania, and the first from any of the countries that joined the Alliance after the end of the Cold War.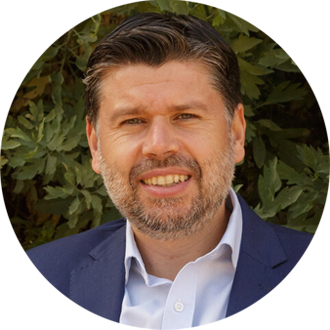 Florin Vasvari, Professor of Accounting, Chair Accounting Faculty, Academic Director at Institute of Entrepreneurship and Private Capital, London Business School
Professor Florin Vasvari teaches courses on Distressed Investing as well as Private Equity and Venture Capital. He is an expert on the use of accounting information in credit markets and private equity funds. His research investigates the pricing and the role of accounting information in secondary debt markets, debt contracting issues, securitizations of syndicated loans, debt market intermediaries, bankruptcy valuation as well as private equity funds reporting practices and performance.